Waterloo will host two mental health events this Saturday morning, one to promote general health and wellness and the other meant to help recognize Suicide Prevention Month. The first of…
A local dog owner recently released a book documenting some...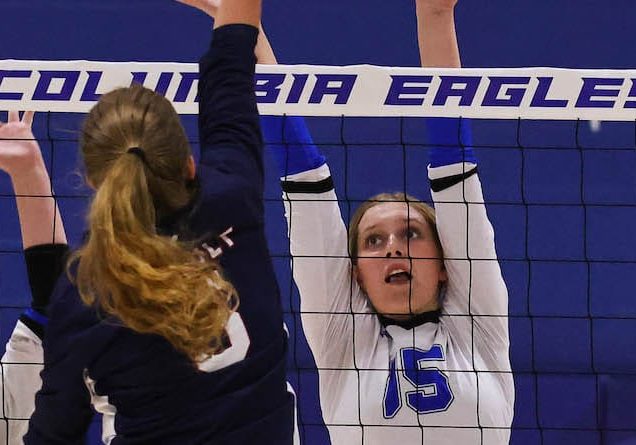 The Columbia High School volleyball team continued its sizzling start to the season with two more recent wins – including a rivalry victory at home Monday over Gibault. The Eagles…

Losing week for football squads
It was a rough night for local high school football teams this past Friday, as all three suffered defeat. Waterloo (1-3) lost 41-21 at home to Triad (2-2) in a…

'Dogs, Eagles fall in football 
The Waterloo and Columbia football teams both suffered home defeats this past Friday. Waterloo (1-2) lost 30-23 to two-time defending Missouri state champion St. Mary's despite a second half comeback.…
Columbia's Maura Kohlenberger jumps to block an attack at the...
Waterloo coach Dan Rose stalks the sideline late in their...