William A. Largent Jr. | Obituary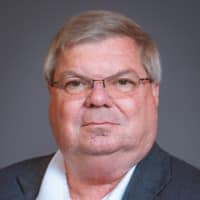 William A. "Bill" Largent Jr. of Waterloo died peacefully at the age of 67, on May 6, surrounded by family.
Bill was born on March 19, 1956 to William Largent Sr. and Lucille Largent in East St. Louis.
After graduating Waterloo High School in 1975, Bill worked in technology and IT for over 40 years, holding a number of positions. He retired in 2021 after over 10 years with IBM.
He loved to travel and filled his retirement with several trips to some of his most loved places.
When at home he dedicated his free time to updating old computers and donating them to Monroe County House of Neighborly Service in Waterloo.
When he was not visiting his grandchildren or traveling, he could often be found among friends at JV's, Outsiders and the Waterloo IOOF Lodge.
He is survived by his brother Gene (Patty); sons Ethan (Becky), Kyle (Angela) and Collin (Jennifer); grandchildren Maris, Za'nyah, Kara, Sienna, Kalana, Adalynn, Josephene, Oliver and Eleanor; great friends and neighbors; and former wife and mother of his children, Debbie.
Bill was preceded in death by his parents, Bill Sr. and Lucille.
No services will be held.
In lieu of flowers, the family requests donations be made to Evelyn's House, a BJC Hospice facility that provided great care for Bill in the final weeks of life.
Humor and wit were a big part of Bill's life and his family would love to hear any memories you might have. If you would like to share memories or condolences, please send them to memoriesofbill23@gmail.com.