Darlene A. Buss | Obituary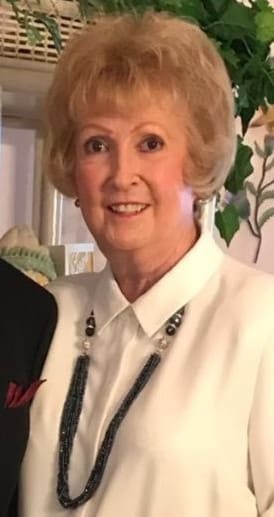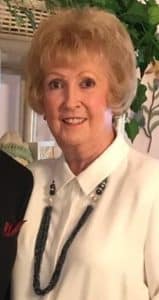 God has called Darlene home. Darlene Alma Buss, 91, of Ft. Myers, Fla., died peacefully at Hope Hospice on May 9, 2023. She was born in Waterloo on Feb. 27,1932, to Henry F. and Dora M. Eichelmann. Darlene loved all of us. She lived her life with grit and courage. She never gave up. We feel blessed by her ever loving presence.
Darlene liked fashion and worked at a lady's boutique for several years in Taylorville, where she enjoyed helping her friends and customers select the best fashion for them. She also enjoyed volunteer work and served as president of the St. Vincent Memorial Hospital Auxiliary. Most of all she loved watching her two daughters grow, get married, and have children of their own. She was proud of all their many accomplishments.
Darlene and her husband Eugene Walter Buss were high school sweethearts and graduated together from Waterloo High School in 1949, then were married on Nov. 17, 1951. They lived a wonderful life together over the last 71 years.
DEATH takes the body.
GOD takes the soul.
Our MIND holds the memories.
Our HEART keeps the love.
Our FAITH lets us know we will meet again.
She is survived by her husband, her daughters, Cheryl Lynn Buss (Bill Byers) and Tamara Jane England (Tom); grandchildren Palmer Eugene Buss, Thomas Ross England, (Brandie) and Sarah Elizabeth England; great-grandchildren Thomas Ross England II, Emma Carlson, Evan Carlson; and many very special friends.
Darlene was preceded in death by her beloved parents; sister Joan; brother Norman; and granddaughter Cassidy.
Private family services will be held at a later date.