Wanda L. Portell | Obituary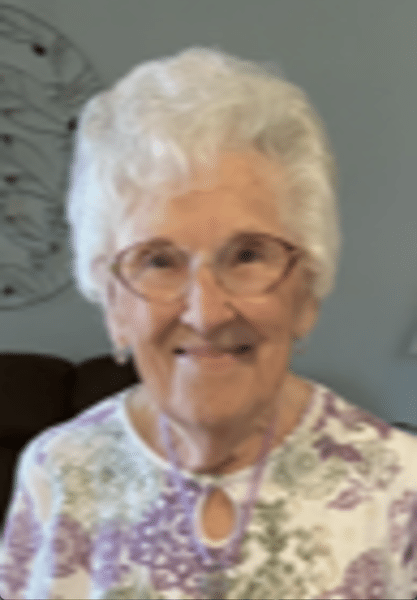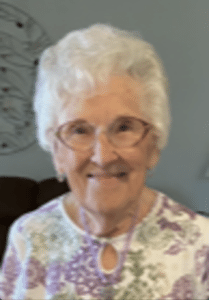 Wanda L. Portell (nee Pluff), 95, of O'Fallon, Mo., formerly of Valmeyer, born May 5, 1928, in Dupo, died Aug., 12, 2023, at Twin Oak Estates in O'Fallon, Mo.
Wanda was a member of St. Paul Lutheran Church in Columbia. She was a former secretary and member of the LWML at Mount Calvary Lutheran Church in Cahokia. Her faith and being able to attend church on a regular basis and spending time with her family was very important to her. She also enjoyed quilting, playing cards and dancing.
Surviving are her children Pamela (Dennis) McFarland of O'Fallon, Mo., and Robert Portell of Waterloo; sister Marcella Sumoski of Cahokia; grandchildren, Denny (Kate) McFarland, Janet (John) Owens, Jennifer (Ben) Edler and Jeff (Lydia) Portell; and great-grandchildren Haley, Thomas, Zachary, Jordan, Kyle, Max, Jacob, Samantha, Genesis, Lucius and Trinity She was also a dear aunt, cousin and friend.
She was preceded in death by her husband, Joseph C. Portell; parents George and Leanore (nee Levin) Pluff; and sister Delores Grotefendt.
Visitation is 5-8 p.m. Aug. 17 at Braun Family Funeral Home, Columbia. Wanda's favorite color is purple. In her honor, the family would like to invite everyone to wear purple to the visitation.
A funeral service will be held at 9 a.m. Aug. 18 at St. Paul Lutheran Church, Columbia, with Pastor Stephen Krenz officiating.
Burial will be in Jefferson Barracks National Cemetery, St. Louis.
Memorials may be made to: St. Paul Lutheran Church in Columbia; or Twin Oaks Estates in O'Fallon, Mo.