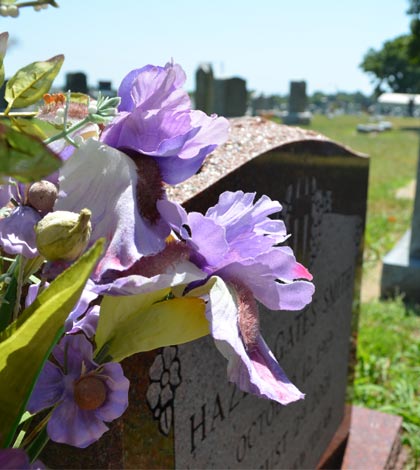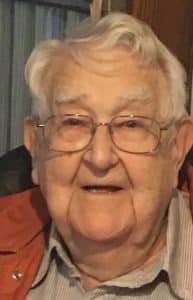 Vernon J. Heine 97, of Dupo, born Oct. 28, 1925, in Modoc, died March 2, 2023, at Oak Hill in Waterloo.
Vernon served in the U.S. Army and held the rank of sergeant. He retired from Federal Pacific Electric in St. Louis.
He was a lifetime member of Holy Family Catholic Church in Cahokia and a member of the Knights of Columbus and the VFW, both in Cahokia.
He was an avid bowler and shot a 300 game late in life. He loved gardening, fishing, ballroom dancing and performing magic tricks for his grandchildren. Vernon wasn't a man of spending time watching TV. He would rather be doing hobbies.
Surviving are his children Linda Sargent of Dupo, Kifar (Linda) Yosemite of Halfway, Ore., Sharon (Jerry) Canaley of Murphysboro, Richard (Debbie) Heine of Waterloo and Carol (Brad) Cronin of Cahokia; sisters Verona (Melvin) Schwartz of Ruma and Ruth Ann Wessel of Waterloo; grandchildren Melissa (Kenneth) Schmidt, Danny (Lindsey) Canaley, Mallory (Dan) Pyle, Ben (Abigail) Canaley, Kayla (Jose) Jarillo and Kajel Heine; 11 great grandchildren. Vernon was a dear uncle, cousin and friend to many.
He was preceded in death by his loving wife Irene H. Heine (nee Schilling); brothers Ardell (Jean) Heine and Buddy (Ginny) Heine; sisters Rita (Les) Deterding and Dorothy (Arthur) Georgen; infant sisters Judy and Anna Marie; brother-in-law Lyle Wessel; and granddaughter Nicole Canaley.
Visitation will be 4-8 p.m. March 12 at Braun Family Funeral Home, Columbia, and 9-11 a.m. March 13 at Holy Family Catholic Church in Cahokia.
A Mass of Christian burial will be celebrated at 11 a.m. at the church with Father Linus Umoren and Father Osang Indagbo officiating.
Burial will be at the Holy Family/St. Joseph Cemetery in Dupo.
Memorials may be made to the Helping Strays.