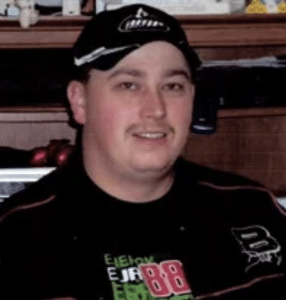 Darryl Thomas Mantz Sr., 46, years of Belleville, formerly of Dupo, died Feb. 26, 2023. He was born Feb. 4, 1977, in Belleville.
Darryl was an avid St. Louis Cardinals baseball fan. He also enjoyed WWE wresting and his favorite wrestler was John Cena, he also enjoyed watching NASCAR, and Dale Earnhardt Jr. and Sr. were his favorite drivers. He was good at fixing things with his hands.
Surviving are his son, Darryl Thomas Mantz Jr.; parents Kevin and Lora (nee Wren) Mantz; brother Kyle Mantz; grandmother, Ellen Mantz; along with numerous aunts, uncles, cousins and many friends.
He was preceded in death by his maternal grandparents Mary and Rev. James Wren Sr., paternal grandfather Don Mantz Sr. and many other aunts, uncles and cousins.
Visitation is 4-7 p.m. March 6 at Leesman Funeral Home in Dupo.
A funeral service will be held immediately following the visitation at the funeral home with pastor Josh Boyer officiating.
In lieu of customary remembrances, the family requests with gratitude that memorial contributions be directed to the family to help with funeral expenses.