Vernon A. W. Huebner | Obituary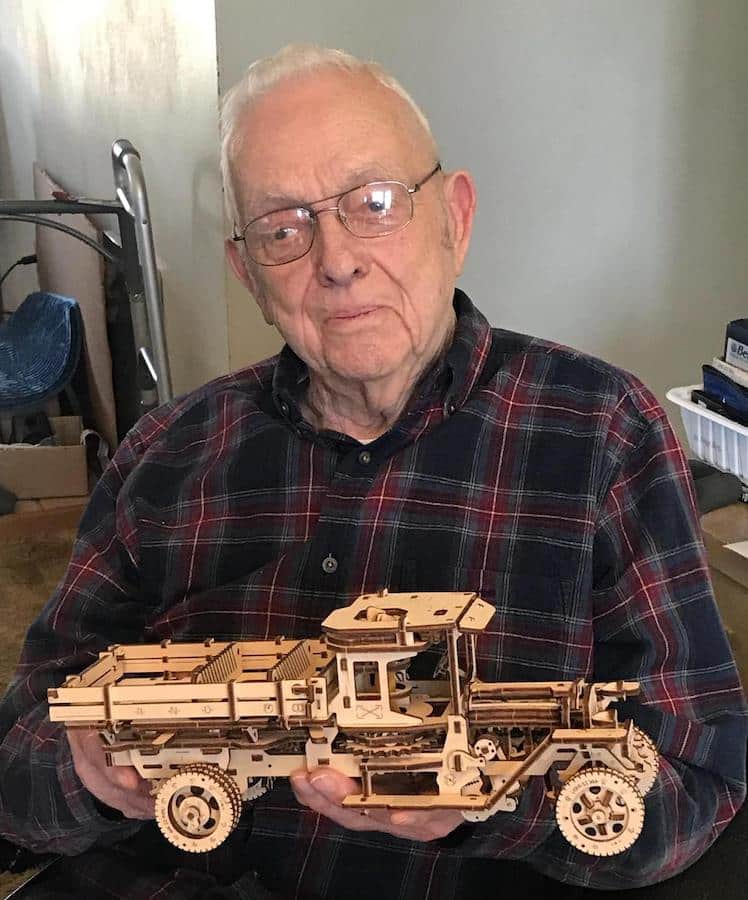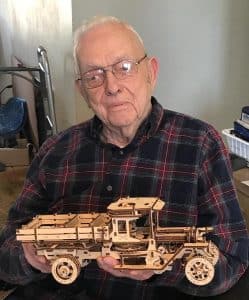 Vernon Alvin Walter Huebner, 89, of Belleville, died April 26, 2023, in Shiloh. He was born March 27, 1934, in Fults.
God blessed Vernon in a multitude of ways, and importantly, his life itself was a bountiful blessing to his family and friends. He was a Christian who loved his Lord and whose good works were a shining light upon the world. Before marrying Sharon, he served his country as a proud member of the U. S. Army. He was a loving husband and father who completely dedicated his life to providing for his family in all physical and spiritual ways possible.
He could be used to define the term hard-working, leaving home every weekday morning before dawn to work in a variety of positions over the years: as a delivery truck driver for several companies (Colonial Bread, Old Vienna and National Foods) and as a salesman for Snap-On Tools, Meletio Foods and Thompson Biscuits. The final job of his working career, and the one from which he retired, was as a bakery worker for Schnucks. Weekends were often spent working to make extra money: fixing lawnmowers and chainsaws, cutting firewood in the winter and cutting grass in the spring and summer.
Despite the heavy burden of his work career and the worries of a family man, Vernon was a light-hearted optimist who could always make you smile, always spoke kindly of others, never knew a stranger, willingly helped anyone in need and who never complained. He loved the outdoors – in particular camping, fishing for crappie at Pomme de Terre Lake – frogging, looking for morel mushrooms and squirrel and deer hunting. He was also a lifelong member of the Waterloo Sportsman's Club.
As a young man he enjoyed playing the guitar and bowling, and always loved to play cards, in particular pinochle. His hobbies revolved around his skills at building and fixing things, and over the years he enjoyed RC cars, boats and planes (spending many years as a member of the Belleville RC Flyers). He also built line-control airplanes, complex wooden models and miniature steam engines.
He treasured spending time with his family, especially his grandchildren and great-grandchildren, providing them with the rock-solid foundation needed to build their future. Simply put, Vernon exhibited to everyone that knew him an infectious love of life. Though he will be greatly missed by his family and friends, we take comfort in knowing that he is now in the presence of his Lord and Savior and free of the disabling pain that had stricken him during his later years.
The entire Huebner family would like to express sincere gratitude to the assisted living staff of Cedar Creek of Shiloh who have treated him so wonderfully for this past year and truly made him feel "at home" and the hospice team, doctors and nurses at Memorial Hospital in Shiloh who provided him with such compassionate care during his final days.
He is survived by his wife Sharon Huebner; children Brenda (James) Noble, Wayne (Jaci) Huebner and Lynn (Marcel) Bechtoldt; grandchildren Sabrina (Bart) Westdijk, Kimberly (Justin) Loiselle, Crystal Henry, Lindsey Benney, Forrest Huebner, Jason (Jennifer) Bechtoldt and Heather Bechtoldt; great-grandchildren Olivia Case, Liam Westdijk, Kael Gardner, Kyjha Henry, Wyatt Benney, Emmett Benney, Grayson Bechtoldt, Graham Bechtoldt and Harrison Bechtoldt; nieces; nephews; and cousins.
Vernon is preceded in death by his parents Arthur L. and Emma L. (nee Nagel) Huebner, twin sisters Erma and Erna and brother Orval Huebner.
Visitation is 2-5 p.m. April 30 and 11 a.m. until time of service May 1 at Quernheim Funeral Home in Waterloo.
A funeral will follow at noon at the funeral home with Pastor Patrick Wilson officiating.
Interment will be at Jefferson Barracks National Cemetery in St. Louis.
As an expression of sympathy the family prefers memorial contributions to: the American Heart Association; or Waterloo Sportsman's Club.