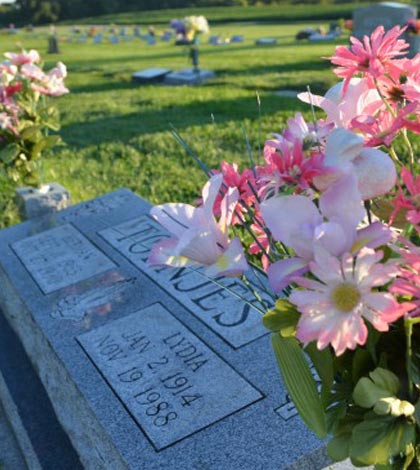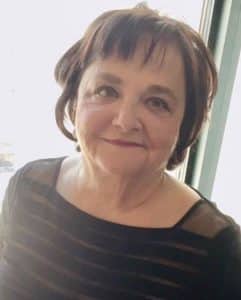 Sharon Hilda (nee Hofstetter) Garfield, 72, of O'Fallon, Mo., peacefully passed away into our Savior's arms on March 8, 2023, at Delmar Gardens of O' Fallon, Mo..
She was born to Elmer and Elvira (nee Dohrmann) Hofstetter on Sept. 5, 1950, in East St. Louis. She was raised on the family farm and attended Dupo elementary and high schools, graduating in 1969.
She went to work after high school at United Postal Savings and Loan where she was a teller. She met and later married John Garfield. They lived in Dupo for one year then moved to Columbia, where they eventually started a family.
Sharon was a very busy mother to Lisa Marie, Lori Ann and Christina Mary. After joining St. Paul Lutheran Church in Columbia, she was very active in Sunday School, Vacation Bible School, and the finance board. Throughout her daughters' school years in the Columbia school system, she was a member of the PTA, Music Boosters and participated in the field trips and various other activities.
After her daughters were raised, she took great joy in babysitting and spending time with her grandchildren. They were her light! She and John eventually moved to O'Fallon, Mo., and continued spending time with her family and her two pets, Cher and Charlotte.
Those left to mourn her death are her husband John Garfield; children Lisa Edwards and husband Tim, Lori Chenot and husband Marc and Christina Schmitt and husband Robert; and grandchildren Elise, Emery, Sophie, Weston, Belle, Keaton and Remington.
Sharon is preceded in death by her parents and brother Herbert.
Visitation is 4-7 p.m. March 14 and 9:30-10:30 a.m. March 15 at St. Paul's Lutheran Church, Columbia.
A funeral will be held following visitation March 15 at the church.
Interment will be at Valhalla Gardens of Memory Cemetery in Belleville.
Memorials may be made to St. Paul's Lutheran Church, Columbia.