Ruth Ann Johanning | Obituary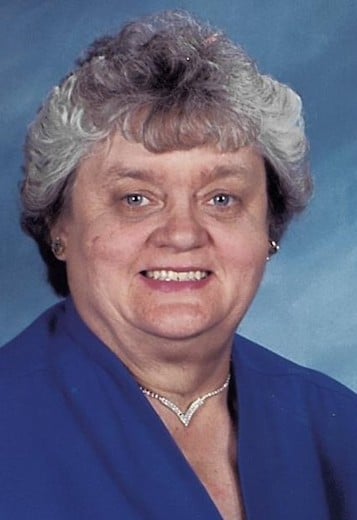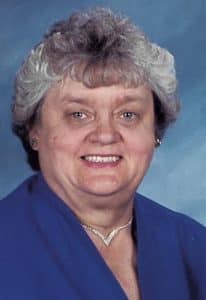 Ruth Ann Johanning, 81, died July 24, 2023, at Red Bud Regional Hospital, Red Bud.
Ruth Ann was born the morning of Christmas Eve, Dec. 24, 1941, at home on South Prairie Road, behind the wood stove, to Theodore and Bernice (nee Schrieber) Rohlfing. She was baptized Jan. 18, 1942, at Trinity Lutheran Church in Prairie by Rev. Martin Clausen. She attended Trinity Lutheran School and was confirmed by Rev. Walter Link on April 5, 1955. She graduated from Red Bud High School in 1959.
On April 11, 1964, she married Marvin Johanning at Trinity by Rev. Henry Kurnig Jr. They were blessed with a son, Bradley, in 1972.
She worked 36 years in automotive accounting in Red Bud Dealerships. After Bradley was born she was a stay at home mom for 13 years. They were the happiest years of her life, a lot of memories were made. Over the years, she enjoyed sewing, gardening, canning, mowing grass, cooking and baking. She also taught Sunday School at Trinity. 
Surviving are her brother-in-law Ronald Whelan;, sister-in-laws Jane Rohlfing, Jeanette Johanning and Rejona Reichert; nephews Bryan, Neal and Eric Rohlfing, Daryl, Kevin and Ryan Whelan and Darren Johanning; nieces Amy Dannenberg, Charlene Wagner and Leanna Stechmesser; plus 17 great-nephews and nieces; cousins Darlene Pour, Mary Lou Brown and Terry Rohlfing; and some very true and faithful friends.
She was preceded in death by her parents, her husband in 2014, and her son in 2011. Also by her brother Robert Rohlfing in 2015; sister Geraldine Whelan in 2022; parents-in-law; brothers-in-law Milford and Leland Johanning; as well as cousin Louis Rohlfing.
Visitation will be 4-7 p.m. July 29 at Leesman Funeral Home – Red Bud and 1-2 p.m. July 30 atTrinity Lutheran Church, Red Bud.
A funeral service will follow at the church with Pastor Scott Hojnacki officiating.
Interment will be in the Trinity Lutheran Cemetery, Red Bud.
In lieu of customary remembrances, the family requests with gratitude that memorial contributions be directed to: Trinity Lutheran Church; or donor's choice.