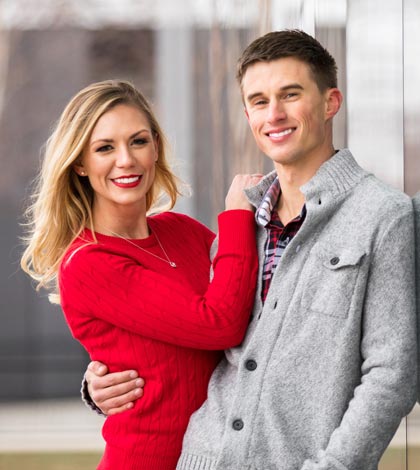 Aryn Nichole Rund and Dr. Ryan Thomas Beelman of Dallas, Texas, have announced their engagement and upcoming marriage.
The bride-to-be is the daughter of Philip and Melanie Rund of Breese. She is a 2007 graduate of Mater Dei Catholic High School in Breese and a 2011 graduate of Chamberlain College of Nursing in St. Louis. She is employed as a traveling professional nurse for Parallon Workforces.
The prospective-bridegroom is the son of John and Pamela Beelman of Waterloo. He was the 2007 valedictorian of Waterloo High School, a 2010 graduate of Southern Illinois University in Edwardsville and a 2014 graduate of Southern Illinois University School of Dental Medicine in Alton with a Doctorate of Dental Medicine.
He is employed as a dentist at Alfa Dental in Farmers Branch, Texas.
The couple are planning a May 27, 2017, wedding.