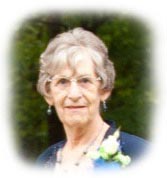 Joan H. Heck (nee Gazda), 74, of Red Bud, died May 6, 2017.
She was born July 6, 1942, in St. Louis, daughter of the late Anthony R. and Frances Gazda (nee Kalmer).
She was married to Roger V. Heck; he preceded her in death.
Survivors include her children, Dale (Darline) Heck, Deborah (David) Zapp, Donna (Arthur) Torley, and Darren Heck; grandchildren, Dale Heck, Jr., Andrew Heck, Major Torley, Tanner Torley, Amanda Heck, Abbie Heck, and Alex Heck; great-grandchildren, Derek, Evelyn, and Redick; sister, Jean (Martin) Schaeffer; and brothers, Anthony (Linda) Gazda, and Robert (Alice) Gazda; along with other relatives and friends.
She was preceded in death by her parents, husband and son Daniel Heck.
Visitation is 4-7 p.m. May 10, at Koch-Liefer Funeral Home, Red Bud.
Funeral services will be at 7 p.m. May 10, following the visitation.
Cremation will follow.
In lieu of other types of gifts, the family prefers memorial contributions to Helping Strays of Monroe County.
For more information, visit www.LeesmanFuneralHome.com.