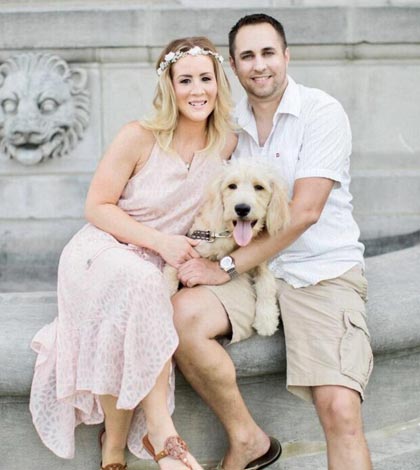 Lyndsy Wyss and John Weilbacher of Creve Coeur, Mo., have announced their engagement and upcoming marriage.
The bride-to-be is the daughter of Steve and Karen Wyss of Wildwood, Mo. She is a graduate of Marquette High School in Chesterfield, Mo., and a 2015 graduate of Chamberlain College of Nursing in St. Louis. She is employed as a registered nurse for Optum at United Health Group.
The prospective bridegroom is the son of Ed and Kathi Weilbacher of Waterloo. He is a graduate of Waterloo High School and 2004 graduate of Southern Illinois University at Carbondale with a degree in computer science. He is employed as a senior software engineer at Unit 4.
The couple are planning an Aug. 26, 2017, wedding.