Robert A. Rose | Obituary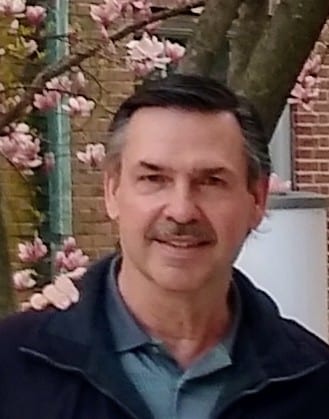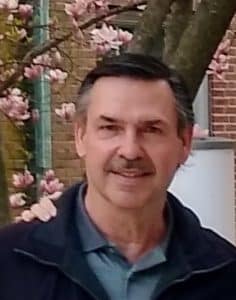 Mr. Robert Anthony Rose, 62, husband of Zaida Rodriguez Rose, died July 13, 2023, at the Hospice Compassionate Care Center after a two year battle with stage IV colon cancer.
He was born in East St. Louis on Feb. 27, 1961, the son of Joyce Marie Grueninger Rose and the late Kenneth Rose. Mr. Rose lived in Columbia all his life until two years ago when he moved to Richmond, Ky.. with his wife to join their daughter, Sarah, who is attending University of Kentucky Pharmacy School.
Mr. Rose worked at Spire in St. Louis as a pipe fitter for 38 years until his retirement. His favorite pastimes were spending time with his family, watching NFL football and college basketball. He also enjoyed collecting Indian artifacts, antiques, glassware and porcelain. Mr. Rose also enjoyed family trips – especially to Mexico City, Riviera Maya, Cabo San Lucas in Mexico, as well as Alaska, Costa Rica and the Dominican Republic. One of his favorite parts was savoring the food at these locations. The beautiful family memories that were made during these trips will be treasured. Mr. Rose was of the Catholic faith.
Survivors include his wife Zaida Rodriguez Rose; mother Joyce Rose; daughter Sarah Rose; siblings Nancy Sauerwein (Tom), Richard Rose, Becky Ramsey (Craig) and Scott Rose (Victoria); nieces and nephews Kelly Dudley, Kristen Preston, Jacob Ramsey, Jessica Ramsey, Kyle Rose, Emily Rose and Taylor Rose; and brother-in-law Rafael Rodriguez.
Visitation will be at 1:30 p.m. July 22 at Combs, Parsons & Collins Funeral Home in Richmond, Ky.
A funeral service will follow at 3 p.m. at the funeral home with Father Alfredo Vasuelo officiating.
The service will be live streamed on the funeral home's website beginning at 3 p.m. Saturday.
In lieu of flowers, donations are suggested to: Markey Cancer Center (ukmarkey.org/ways-to-give) or Cancer Research (donate.cancer.org).