Rex A. Grosvenor | Obituary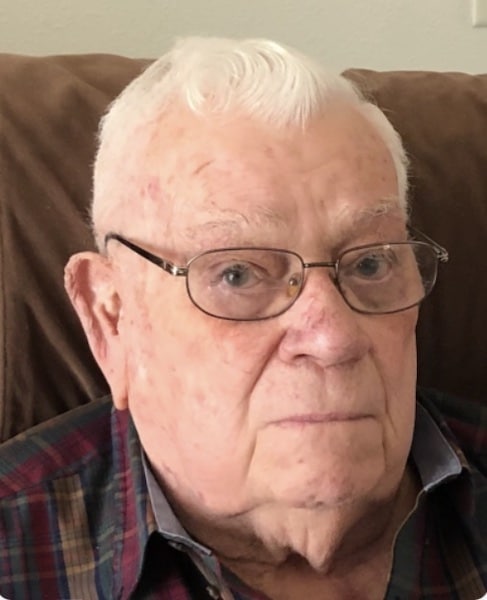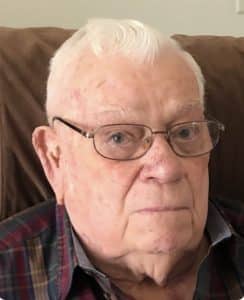 Rex A. Grosvenor, 94, of Waterloo, died at his home Sept. 13, 2023. Rex was born to Charlie and Edna (nee VanOver) Grosvenor on April 16, 1929. Rex was married on Feb. 17, 1950, to Billie Ruth (nee Bradshaw) Grosvenor.
Rex wore many hats during his life. He was manager of several different grain elevators including the elevator he was asked to manage on the Mississippi River at Kemper's Landing, Bunge Corporation.
He went on to be a carpenter and helped build the Costello Lock and Dam at Modoc. After that he went to work at the coal mines near Percy and was then transferred to Elmo, Wyo., at the coal mines there. Too cold in Wyoming, he relocated to Arizona to be a carpenter helping to build a nuclear power plant around Phoenix. He was injured at the power plant, so he bought a semi-truck and drove for Swift for several years before coming back to Illinois to retire. Once back in Illinois he settled outside of Valmever and raised Polled Hereford cattle. Then the flood came and life changed for everyone. Life was always eventful for his family.
Rex loved being a Mason. He went into the Masons Blue Lodge in the 1960s. In 1972 he joined the Scottish Rite of Freemasonry. That not being enough, he went on to be a Shriner in the 1980s.
Rex was an avid hunter. He would hunt deer, squirrels, ducks and went to Colorado to hunt elk.
The family sends a special thank you to Maple Creek Hospice nurses Bobbie and Stephanie. We appreciate all the kindness they gave during his last days.
He is survived by his wife; daughter Beverly (Dennis) Tochtrop; children Matthew Tochtrop and Keri (Jeffrey Vick) Tochtrop; son Michael (Carla) Grosvenor and his children Nicole (Brad) Everett, Traci (Ernie) Setzer and Laura (Tom) Neff; his deceased daughter Barbara McDermott's children Michele (Brian) Dickneite, Melissa Hapgood, Aaron (Andrea Brandt, Megan (Shawn) Shadle and Morgan McDermott; 10 great-grandchildren; nieces; nephews; cousins; and brother-in-law Kenneth Bradshaw.
He was preceded in death by his parents; daughter Barbara McDermott; sisters Wilma Easton and Eleanor Bradshaw; son-in-law Douglas Fischer; and sister-in-law Lone Rogers.
A private family service will be held at a later date.