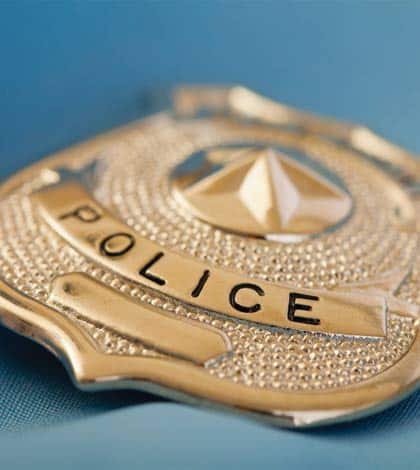 Columbia Police
Feb. 26 – Felix J. Brim, 50, of East St. Louis, was arrested shortly before 11:20 a.m. for felon in possession of a firearm, driving while license revoked and speeding on Route 3 at Sand Bank Road. At the time of the traffic stop, Brim had in her possession a 9 mm SCCY CPX-2 pistol.
March 2 – Reynaldo Navarro-Chapol, 33, of Granite City, was arrested on an in-state warrant and for expired registration on Rueck Road.
March 4 – Jonathan B. Fore, 21, of St. Louis, was arrested at 1:45 a.m. for DUI and improper lane usage on Southport Drive.
March 7 – Police were seeking a man in connection with a report of possible suspicious activity about 5:20 p.m. at Meadow Ridge Park, 259 Bradington Drive. A woman reported her 11-year-old daughter said she had been approached by a male subject while riding her bicycle at the park who asked her to come with him. The subject was described as a white male with brown hair wearing a black T-shirt and blue jeans and driving a white car. Anyone with information is encouraged to call 618-281-5151.
Millstadt Police
March 4 – Shortly before 9 p.m., Jazmine R. Griggs, 28, of Belleville, was arrested on a Madison County traffic warrant during a traffic stop in the 100 block of South Illinois Street.
Monroe County Sheriff
March 5 – William V. Viviano, 56, of Prairie du Rocher, was charged with residential burglary, two counts of aggravated unlawful use of a weapon (no FCCA license/threat of violence), aggravated cruelty to animals and criminal damage to property. Court information alleges that Viviano unlawfully entered a house in the 1800 block of G Road in Prairie du Rocher with a loaded .380 caliber pistol. Information further states Viviano entered the residence by shooting out a window with the intent to commit aggravated cruelty to an animal. Viviano then allegedly "caused a dog to suffer serious injury in that said defendant shot the dog in the neck." Bond was set at $60,000 and Viviano remains at the Monroe County Jail.
St. Clair County Sheriff
March 3 – The Columbia Fire Department responded at 2:15 p.m. to assist the Dupo and Prairie du Pont fire departments and deputies with a structure fire reported at 2427 Old Route 3 just north of Davis Street Ferry Road. The fire was reported to be extinguished a short time later at the two-story residence.
Waterloo Police
March 6 – Jason V. Fudge, 50, of Steeleville, was charged with aggravated assault (motor vehicle) and criminal damage to property for allegedly driving a vehicle toward an individual as he was driving away, causing "reasonable apprehension of being struck," and causing less than $500 damage to that individual's truck. The incident occurred about 1:30 a.m. at 402 Glendell Lane.