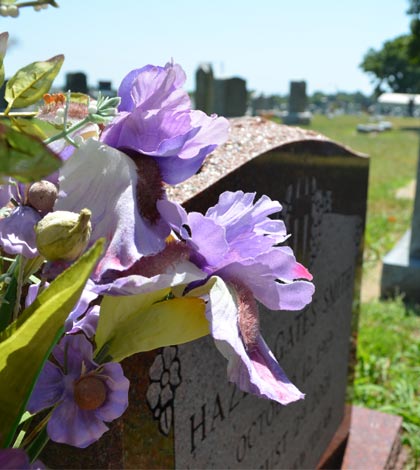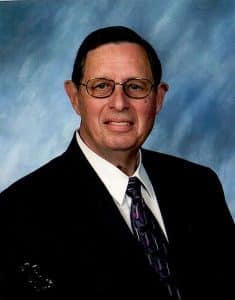 Pastor Jesse L. Pollmann was greeted by his Savior and joyfully welcomed to his heavenly home on June 11, 2022. Jesse was born on Jan. 11, 1931, to Harry and Ella (nee Schmutz) Pollmann near California, Mo. His father was a farmer, and there was every expectation that Jesse would follow in his footsteps. But the Lord had other ideas.
After graduating from California High School in 1949, Jesse was called to become a minister and began a pre-seminary program at Central College. While a student he married his high school sweetheart, Donna Simmons, in 1952. From Central College he entered Eden Seminary in St. Louis.
Upon ordination in 1958 Pastor Pollmann was called to Grace Church in Abilene, Kan. He subsequently served at St. John Church in Maeystown; Salvator Church in St. Louis; St. John Church in Valmeyer; Salem Church in Florissant, Mo. and in his final full-time role as Senior Pastor of St. Paul's Evangelical Church in Creve Coeur, Mo. He also later served as a Visitation Pastor for Immanuel UCC in Ferguson.
Throughout his life in ministry, Pastor Pollmann never wavered from his calling to preach God's Word faithfully, no matter what the pressures of a shifting cultural landscape or the movement away from Biblical truth. He stood firmly on the solid rock of Jesus Christ to the day he entered his heavenly home.
He is survived by his daughter Jena (Mike) Yarbrough; son David (Susan) Pollmann; grandsons Joshua (Laura) Yarbrough, Adam (Jessica) Yarbrough, Jonathan (Kathryn) Pollmann, Joseph (Amanda) Pollmann and Daniel Pollmann; great-grandchildren Ruth, Charlotte and Jacob Yarbrough, Abigail Yarbrough, Stephen, Eloise and Peter Pollmann, and Amelia Pollmann; sister-in-law Rita Marcum; special friend Carol Wipke; nephews, nieces and the many friends and brothers and sisters in Christ he came to know over the decades.
Pastor Pollmann was preceded in death by his dear wife Donna, his parents and his brother and sister-in-law, Louis and Hulda Pollman.
Visitation is 4-7 p.m. June 14 at Kriegshauser Mortuary – West Chapel.
Visitation will also be available at 9 a.m. June 15 at St. Paul's Evangelical Free Church in Creve Coeur, Mo.
A celebration of life service will begin at 11 AM. June 15 at the church.
Memorials for Pastor Pollmann to: St. Paul's Church; the American Heart Association; or ThriVe St. Louis are appreciated.