Laverne I. Schmidt | Obituary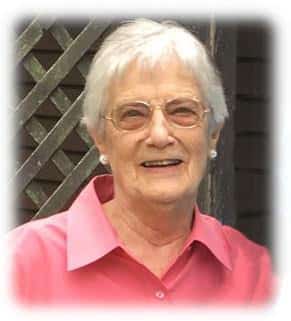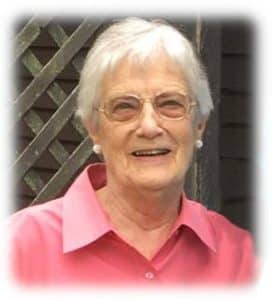 Laverne I. Schmidt, 94, of Columbia, passed on to life eternal on Nov. 15, 2023, at Parc Provence in Creve Coeur, Mo. She was born Sept. 26, 1929 in Columbia, daughter of the late Louis E. and Laura (nee Giffhorn) Stumpf. She was married to the late Kenneth W. R. Schmidt. They were married June 14, 1952 in Columbia. He preceded her in death Nov. 9, 2014. She was also preceded in death by her sister, Lucille Goeddel.
Laverne worked at the Monroe County Grain Elevator in Waterloo and the Federal Reserve Bank in St. Louis. In her late years Lavern clerked for Main Street Music before becoming a full-time homemaker and mother. She enjoyed flower and vegetable gardening, feeding the hummingbirds, caring for an assortment of family pets, supporting her children's adventures and watching Cardinal baseball on TV while listening to the radio broadcasters. Laverne also loved spoiling her grandchildren and watching their many activities. She dearly loved her two children and her four grandchildren.
Surviving are her son, David L. (Laura) Schmidt of Columbia; daughter Susan K. (Daniel) Wilson of Wildwood, Mo.; grandchildren Sophie Schmidt, Dmitri Schmidt, Ashton (Colton) Wilson and Sarah Wilson; other relatives and friends.
Visitation will be 3-6 p.m. Nov. 26 at Leesman Funeral Home, Columbia, 10-11 a.m. Nov. 27at St. Paul United Church of Christ, Columbia, IL.
A funeral service will follow at the church with Pastor Jonathan Bangera officiating. Interment will be at Evangelical St. Paul Cemetery, Columbia.
In lieu of customary remembrances, the family requests with gratitude that memorial contributions be directed to: St. Paul United Church of Christ, Columbia; or Juvenile Diabetes Research Foundation, Chicago.