Julie A. Doerr | Obituary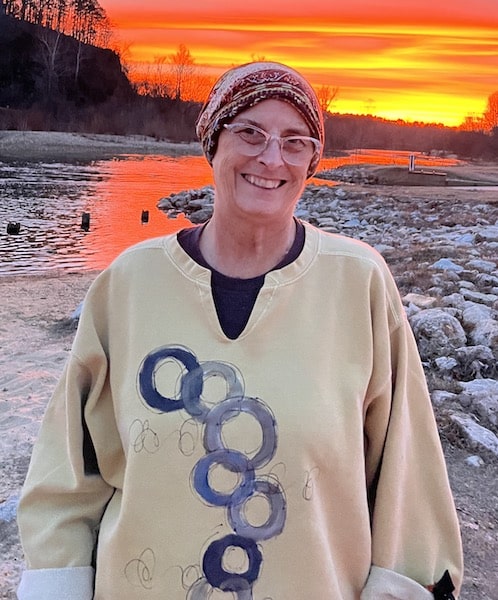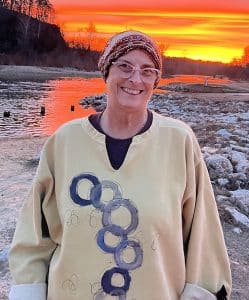 Julie A. Doerr (nee Huebner) of Columbia, died March 25, 2023, in Fenton, Mo., surrounded by her family. She was 62.
Known affectionately by her grandchildren as "Juju", Julie had many passions in her life – and what she loved, she loved fiercely.
Her first and deepest love was her family. Born Oct. 6, 1960, Julie was the eldest child of Gene and Yvonne Lee Huebner (nee Chilton).
Growing up in Burksville, Julie often helped care for her five younger siblings. Later in life, she put that same love and energy into caring for their children – her many nieces and nephews.
In the late 1970s, Julie met Dylane Doerr at a dance at the Waterloo American Legion. They were married in 1978 and formed a bond – and a family – that would be envied by many for nearly 45 years.
Among the many titles Julie would have in her lifetime, wife and mother were Julie's most treasured. Her children Elisha and Dustin were her greatest joys and proudest accomplishments.
With her family or sometimes just on her own, Julie loved traveling to Eminence, Mo., to camp or float on the river. Eminence held a special place in her heart as both her mother and grandmother had grown up there.
Even during her fight with her illness, trips to Eminence brought her peace. Eminence meant a connection to her family and brought her closer to nature and to God.
Julie's faith in God developed when she was young, and only deepened throughout her life. She graduated from Gibault Catholic High School, and remained an active member of Ss. Peter &Paul Catholic Church in Waterloo until her death.
Though she worked for a time for Hale Irwin's Golfers Passport, her longest and most fulfilling career was at Ss. Peter and Paul Catholic School in Waterloo. As the school secretary, Julie loved seeing the children and watching them grow in their education and their faith. For her more than 20 years of service and her dedication, she was named the Shining Light of SPPCS.
Born with the soul of an artist, Julie was known for her love of fashion, antique jewelry and design. She loved to scour the thrift stores to find treasures, and found a thrill in discovering a stunning piece of jewelry – or better yet, elements to make her own pieces.
She was as quick to share her creations, as she was a kind word or a smile.
Visitation will be 4-8 p.m. March 29, 2023 and 8 a.m. to 9:30 a.m. March 30 at Quernheim Funeral Home in Waterloo.
Funeral Mass will be celebrated at 10 a.m. March 30 at Ss. Peter &Paul Catholic Church in Waterloo, with Father Linus Umoren C.M. officiating.
Interment will be at Miles Cemetery in Waterloo at a later date.
As an expression of sympathy, the family prefers memorial contributions be made to the: Waterloo Optimist Club; or Ss. Peter & Paul Catholic School.