Fall Sports Preview 2023 now available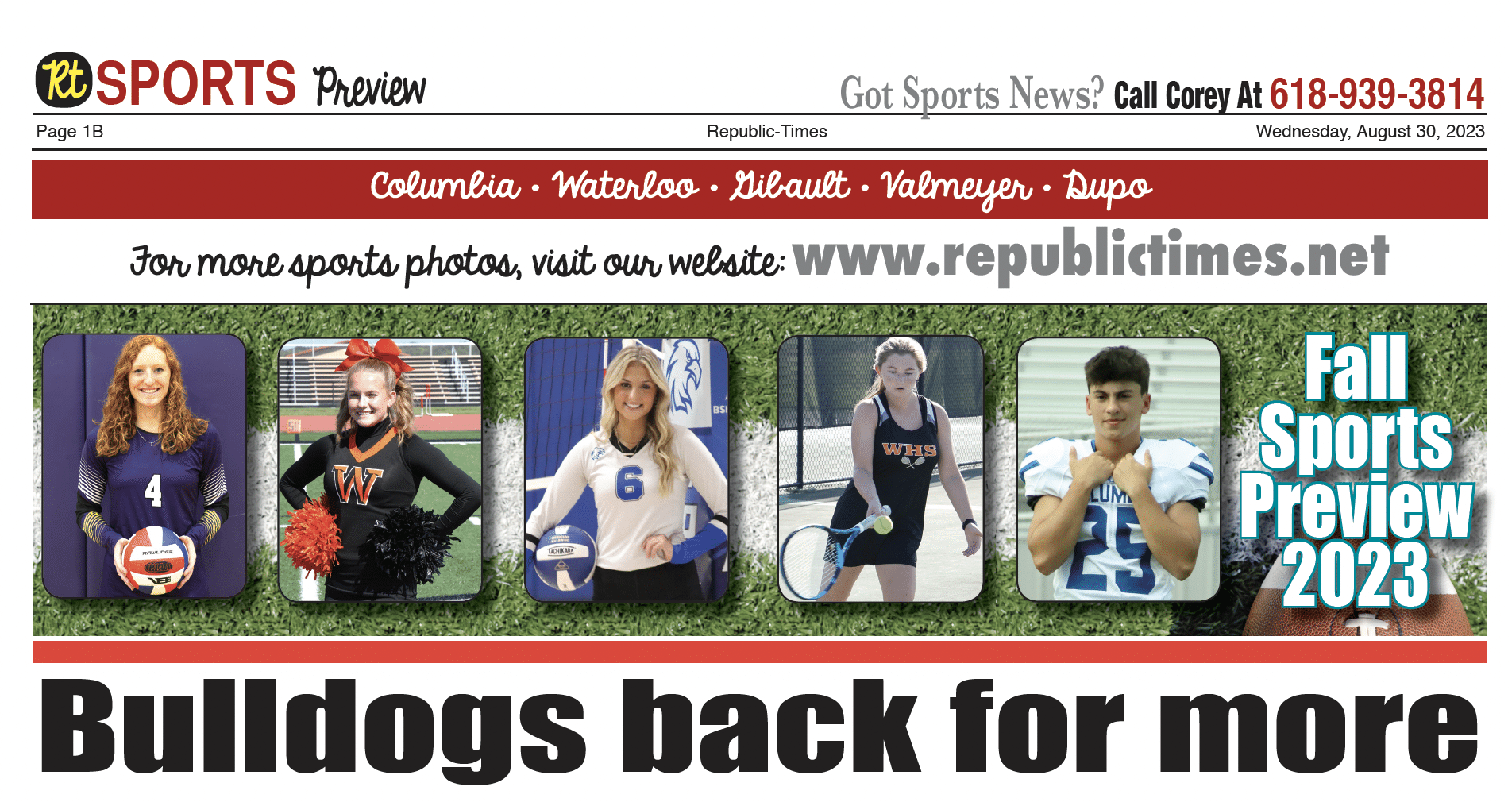 The Aug. 30 issue of the Republic-Times contains the Fall Sports Preview for local school sports teams.
Pick up a copy to see schedules, team season preview, photos and more for Waterloo, Columbia, Valmeyer, Dupo and Gibault high schools. For a list of locations that sell the paper, click here.
The Republic-Times has made this week's e-Edition available to everyone for free. To view, click here and click "View a Free Demo" on the login page.
For a printable list of all fall school sports schedules, click here.