Edward W. Moeller | Obituary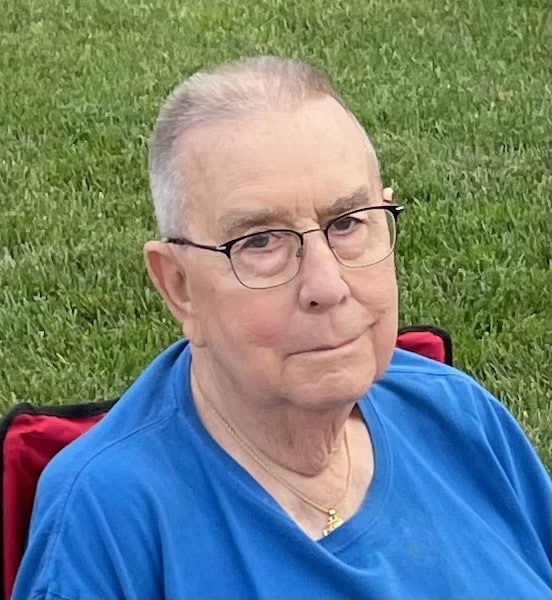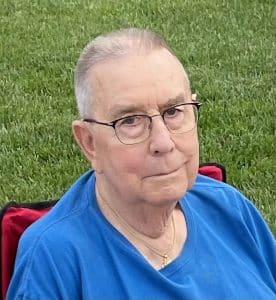 Edward W. "EZ ED" Moeller, 82, of Waterloo, died May 25, 2023, in St. Louis. He was born Sept. 30, 1940, in Clayton, Mo.
Ed worked for over 35 years at Anheuser-Busch, retiring in 1998. He was an avid sports fan, enjoying Cardinals baseball, Billikens Basketball, horse racing, and all Waterloo sporting vents. Ed was often found in the front row of WHS basketball games disputing the referees or discussing the local baseball teams' outlook for the season. He enjoyed his trips to Walmart to visit with friends and find the latest James Patterson book. Ed made friends wherever he was and loved his new hometown that embraced him.
The family would like to extend a special thank you for the care and compassion provided by Red Bud Home Health Care, as well as the WCUSD No. 5 Athletic Department for always accommodating "EZ ED".
He is survived by his daughter Tamara (Richard) Marasky; grandsons Joshua (Lauren) Moeller and Bryan Moeller; great-grandchildren Sterling, Victoria, Rose and Kaine Moeller; as well as nieces, nephews, and cousins. Ed spent the last 20-plus years of his life as part of the Grandcolas family in Waterloo. He is also survived by "his special lady friend" Catherine Grandcolas; her children; Jeff (Chris) Grandcolas, Michelle (Bob) Melton, Rene (Julie Davis) Grandcolas and Amy (Aaron Hults) Grandcolas; her son in-law Jim Molinari; grandchildren Reese, Katie, Megan and Jessica; and many other special friends throughout the community.
Ed was preceded in death by his parents, Edward A. and Adele (nee Schulz) Moeller; sister, Jeanette T. Becker; son, Todd W. Moeller; and daughter in-law Angela Jo Moeller.
Visitation is 11 a.m. until time of service Friday, June 2 at Quernheim Funeral Home in Waterloo.
A funeral service will follow at 1 p.m. at the funeral home.
Interment will beat Mount Hope Cemetery in St. Louis.
As an expression of sympathy the family prefers memorial contributions to: Hearing Loss Association of America; or St. Jude Children's Research Hospital.