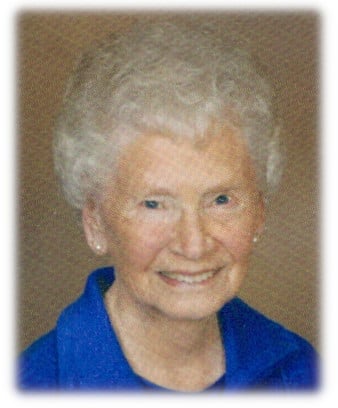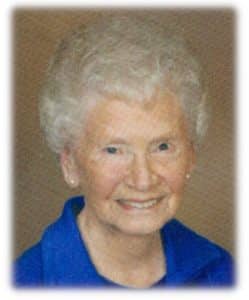 Joy M. Gray, 92, of Columbia, died May 29, 2023 at Missouri Baptist Hospital, Town and Country, Mo. She was born April 5, 1931, in Kewanee, Mo.
She was married to the late Gene Gray. They were married on Sept. 15, 1951, in St. Louis. He passed away on Nov. 10, 2005.
Joy was a member of First Baptist Church, Columbia, where she was a member of the quilters group. She had been employed at the former Parks College of St. Louis University in Cahokia. She enjoyed her final years at Cedarhurst in Waterloo.
Surviving are her children Karen J. (James D., Jr.) Mercer of Columbia, Jeffrey W. (Donna) Gray of Waterloo and Sharon C. (Brian) Thompson of Columbia; grandchildren, Sarah (Josh), Jonathan (Elaine), Brandon (Robin), Jennifer (Nathan), Andrew and Rebecca (Tim); great-grandchildren Olivia, Sophia, Hope, Isaac, Tucker, Carson, Landry and Lyla; along with other relatives and friends.
She was also preceded in death by her parents, James and Eulah (nee Seals) Calhoun; brother James A. (Betty) Calhoun II; sister Mildred (Norman) Weiss; and half-sisters Gladys Dixon and Virginia Beardsley.
Visitation is 9-11 a.m. June 1 at First Baptist Church, Coumbia.
A funeral service will be held following visitation at the church with Pastor Jonathan Peters officiating.
Interment will be in the Mt. Hope Cemetery, Saint Louis.
In lieu of customary remembrances, the family requests with gratitude that memorial contributions be directed to First Baptist Church – Columbia Youth Fund.
Arrangements were handled by Leesman Funeral Home.