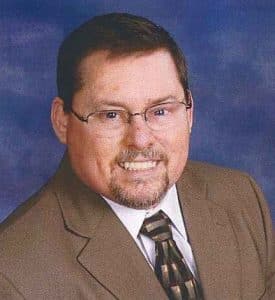 Dennis D. Jones, 63, of Waterloo, born July 10, 1958, in Lawrenceville, died July 19, 2021, at his residence, surrounded by his loving family.
Dennis was a retired Care Pastor at Hope Christian Church in Columbia.
Surviving are his loving wife Connie Jones (nee Strand); son Joshua; sister Chris Pargin; brothers, David Jones and Darrell (Ellen) Jones. He was also a dear brother-in-law, uncle, cousin and friend.
He was preceded in death by his parents Kenneth and Wilma (nee Main) Jones.
Celebration of Life service for Dennis Jones will be held at Hope Christian Church on July 31 at 11 a.m. with luncheon to follow.
Braun Family Funeral Home, Columbia, was entrusted with the care of Mr. Jones.
Memorials may be made to: Oblong Children's Christian Home 4094 E 1050th Ave. Oblong; or the Juvenile Diabetes Association.