Delbert 'Dale' Woods | Obituary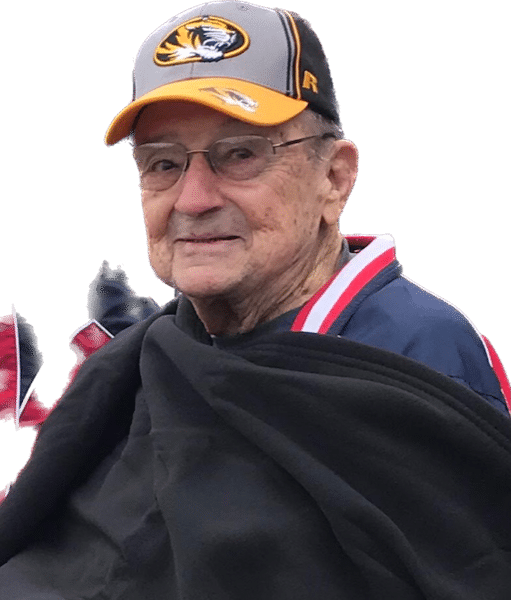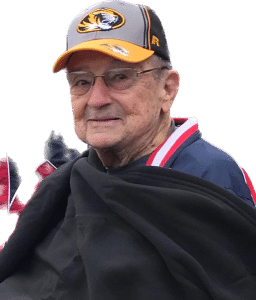 Delbert "Dale" Woods died Feb. 7, 2023, at Barnes-Jewish Hospital in St. Louis, surrounded by his family. Dale was born on March 11, 1928, in Perry, Okla., to Alice (Spaulding) and James Wood.
At a young age of 4 he, his dad and brother Don hitchhiked with just the clothes on their backs to Greenfield.
He grew up in the city of St. Louis climbing bell towers and playing baseball in the parks. He joined the Army Air Forces in World War II at just 17 years old and was stationed in Japan. While in Tokyo, he pitched for the Elite Far East Air Force Tornadoes baseball team and helped lead them to a league championship as their starting left-handed pitcher.
Upon returning to the states, he signed on with the St. Joseph Cardinals (a St. Louis Cardinals affiliate) and played a short stint in the minor leagues before returning home to Dupo to follow in his father's footsteps and join the Missouri Pacific Railroad where he worked for over 30 years.
While playing in the Mon-Clair Baseball league, he met the love of his life, Doris Weber-Haines. They married on Sept. 10, 1954, and together they raised three of their own children, but also Dale shaped the lives of many Dupo youth as he coached countless baseball teams.
Their home was a haven for family and friends where they entertained with bar-b-ques, poker nights, music and laughter. Their family later grew by four grandchildren and four great-grandchildren, and Dale loved nothing more than to support his grandchildren at their sporting events and life.
Later in life, he was the most loyal and loving caregiver to Doris as she fought a long battle with Alzheimer's. They celebrated 60 years of marriage together. Dale believed in giving back to others and was a long time donor to the American Legion and Cherokee Youth Foundation.
He enjoyed telling stories (most of which were true), watching the horse races at Fairmount Park, cheering on his Cardinals, playing poker, but more than anything, being with his family. His calm presence and gentle laugh will be missed by all who knew him.
He is survived by his children Larry (Jennifer) of Belleville, Jim (Lori) of Boonville Mo., and Traci Beckerle (Herb) of Columbia; grandchildren Tyler Beckerle (Kayla) of Columbia, Haley Floyd (Brandon) of Columbia, Mo., Brittany Woods of Boonville, Mo., Chelci Kremmel (Nathan) of Columbia and Alex Starnes of Belleville; great-grandchildren Vayda Stretz, Tucker and Connor Floyd and Greyson Kremmel; sister Marcine Altschuh; beloved sister-in-law Clara Bacon; and numerous nieces and nephews whom he loved like his own.
He was preceded in death by his parents, wife, sister Dorothy Wood and brother Don Woods.
Visitation is 4-7 p.m. Feb. 16 at Leesman Funeral Home in Dupo.
A funeral service will be held at 10 a.m. Feb. 17 at the funeral home with Jim Jarvis officiating.
Interment will follow at the St. Paul UCC Cemetery in Columbia.
Contributions in his name can be made to the Dupo Quarterback Club or Dupo Athletic Association.