Clarence J. Fahey Jr. | Obituary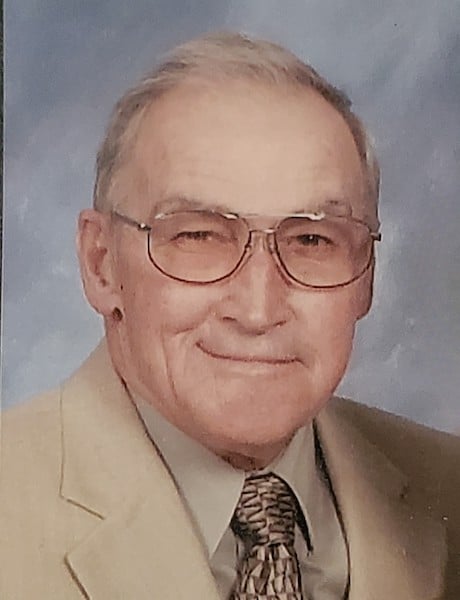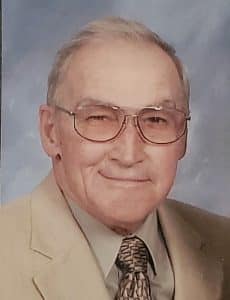 Clarence J. Fahey Jr., 85, of Red Bud, died Aug. 16, 2023, in Red Bud. He was born Feb. 20, 1938, in Monroe County.
Clarence was a member of St. John the Baptist Catholic Church in Red Bud and Knights of Columbus. Clarence retired from Harrisonville Telephone Company after 55 years. He was a hard worker and loved the outdoors, fishing and hunting. He loved his time with family and friends including grandkids' ball games and playing dominos. He was a true friend and will be missed by many.
He is survived by his wife Mary Ann Fahey (nee Laughlin); children Maureen (Steven Ward) Murphy, Clarence "Joe" (Tracey) Fahey III, Daniel Fahey, John Fahey, Paul (Shelly) Fahey and Nicholas (Sara) Fahey; grandchildren Lt. Col. Bryan (Trinicia) Kloepper, Kate (Leo) Crowe, Brandon (Kelli) Kloepper, CTR1 Kevin Murphy, Casey (Steven) Wetherington, Jamie Davis, Nathan Frischkorn, Owen Fahey, Noah Fahey and Adam Fahey; 13 great-grandchildren; brother Denis (Kathy) Fahey; sisters Bernice Reinhold and Betty Berg; sister-in-law Margaret (Lawrence) Chehardy; and many nieces, nephews and cousins.
He is preceded in death by his parents Clarence J. and Edna (nee Lutker) Fahey Sr.; sister Madolyn Clark; mother-in-law and father-in-law John and Margaret (nee Halpin) Laughlin; brothers-in-law Robert Reinhold, Larry Berg, Donald Clark, John Laughlin Jr. and Jim Laughlin; sister-in-law Sandra (nee Wente) Laughlin; son-in-law Jim Murphy; daughter-in-law Kristie Fahey; granddaughter Elizabeth Kloepper; and many dear friends.
Visitation is 3-7 p.m. Aug. 20 and 9-10:15 a.m. Aug. 21 at Quernheim Funeral Home in Waterloo.
Funeral Mass will be celbrated at 11 a.m. Aug. 21 at St. John the Baptist Catholic Church in Red Bud with Msgr. Dennis Schaefer officiating.
Interment at St. John the Baptist Catholic Cemetery in Red Bud.
As an expression of sympathy the family prefers memorial contributions to: Hospice of Southern Illinois; Ministry to the Sick & Aged; or St. Johns Catholic Church.