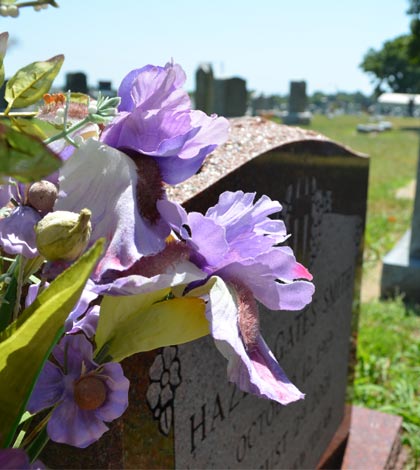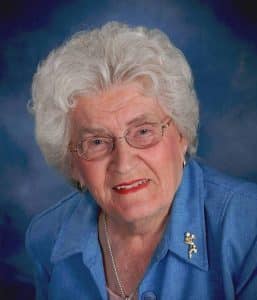 Anita Caroline Sennott, 93, of Port St. Lucie, Fla., died Jan. 14, 2023.
Anita was born to John and Anna (Koestner) Kruse in Waterloo on March 20, 1929. The youngest of six children, she grew up on her parents' farm and attended Waterloo public schools. On April 20, 1949, she married her sweetheart, Harry Ziebold Sennott, also of Waterloo. Harry's job with Cyclone Fence/U.S. Steel took the young couple to Saint Louis; Wichita, Kan.; and Kansas City, Mo. Eventually, they settled west of Chicago in Glendale Heights, where they raised their five children.
Anita was an accomplished seamstress who enjoyed sewing for her children (including Easter dresses, daughter Jenny's wedding dress, and daughter Betsey's junior high cheerleading uniforms). She also was active as a volunteer with Harry for the Knights of Columbus and the PTA. In the 1960s, Anita founded the first Campfire Girls club in Glendale Heights. All four of her young daughters became Campfire Girls and have fond memories of the civic and social activities, crafts, and field trips Anita organized.
In 1980, after their children had graduated from high school, Anita and Harry relocated to Kissimmee, Fla., where they lived for many happy years exploring their new home state and enjoying the Florida sunshine. Anita embarked on a retail career at Walt Disney World in Orlando, Fla., where she was a "cast member" at shops in the Magic Kingdom, Epcot Center and Disney Studios. She hosted her children, grandchildren, and extended family at Walt Disney World many times during her years there. After retiring from Disney and relocating first to Boca Raton and later to Port Saint Lucie, Anita remained an enthusiastic Disney fan, making trips back to Walt Disney World whenever she could.
Anita leaves behind children Jenny, Bonnie, Betsey, and Tom (Alice); son-in-law Andy Churchill; six grandchildren, two great-grandchildren, and many friends and extended family members. Anita's warmth, sense of humor, and enthusiasm for life will be deeply missed by all who knew her.
She was predeceased by her husband Harry; her parents; siblings Arthur, Walter, Charles, Ervin and Hubert Kruse; daughter Jackie Churchill (Andy); and son-in-law Wayne Pfeffer (Jenny).
A Memorial Mass for Anita will be celebrated 10-11 a.m. Jan. 28 at St. Bernadette Catholic Church, Port St. Lucie, Fla.
For those wishing to make memorial donations in Anita's honor, the family suggests giving to Ss. Peter & Paul Catholic School, Waterloo.
Fond memories and expressions of sympathy may be shared at aycocktradition.com for the Sennott family.