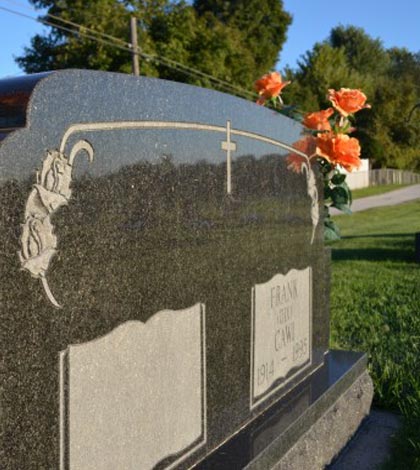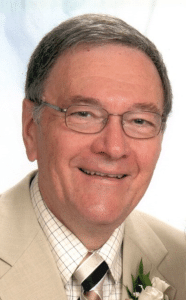 Glenn W. Offermann, 86, of Saint Paul, Minn., died Jan. 15, 2023.
Glenn Walter Henry Offermann, son of Armin and Luella (Dann) Offermann, was born May 20, 1936, on a farm in Wartburg. He was baptized into the Christian faith on May 31, 1936. He had no siblings, but grew up surrounded by his grandparents and the loving parish family at Holy Cross Lutheran Church in Wartburg.
He attended a one-room country school at the church until the eighth grade and was confirmed in the Christian faith on April 2, 1950. Glenn attended Waterloo High School in Waterloo, where he was the editor of the school paper and president of FFA. His active parish life continued; Glenn often drove friends to Walther League events and he served as president of the Southern Illinois District's Walther League Zone.
After graduating from high school in 1954, Glenn attended Concordia Teachers College in River Forest, graduating in 1958 with a Bachelor of Science degree. While at River Forest, Glenn faithfully corresponded with his grade school friend and high school sweetheart, Marilyn. And on July 19, 1958, he was united in marriage to Marilyn Wirth at Holy Cross Lutheran Church in Wartburg.
Following their marriage, they moved to Atkins, Iowa, near Cedar Rapids, where Glenn took a divine call as principal/teacher at St. Stephen's Lutheran Church and School. In 1960, Glenn took a divine call to be the librarian at Luther South High School in Chicago, and he served there until 1967. Glenn earned his Master of Library Science degree from the University of Chicago in 1965. On June 14, 1967 , they moved to Roseville, Minn., and Glenn began a 33-year divine call to Concordia College, St. Paul, Minn., as director of library services/head librarian. In 1977 he received his Doctorate degree from Southern Illinois University, Carbondale.
Following retirement, Glenn and Marilyn spent time babysitting their grandchildren, getting together with the Concordia, St. Paul, retiree group and traveling.
Glenn and Marilyn are parents to Brian, born on Oct. 5, 1973, and Brenda, born on Aug. 9, 1976. Glenn loved camping, going on walks, board games, reading, serving in various roles on the school boards of King of Kings and Concordia Academy and as an elder at King of Kings. Glenn proudly was a lifelong member of Lutheran Education Association and the Concordia Historical Institute in St. Louis and was a member of the American Library Association and Minnesota Library Association across his career. He served on the J.J. Hill Reference Library Board for 25 years. He will be missed dearly by his friends and family and remembered fondly by former students, colleagues, and congregation members.
Since Sunday, Jan. 15, 2023, Glenn rests in the arms of his Savior Jesus, as he awaits the Resurrection on the Last Day. He patiently struggled with Parkinson's for many years. He was 86 years old.
He is survived by his loving wife of 64 years Marilyn (Wirth) Offermann of Roseville, Minn.; children Brian Offermann of Roseville and Brenda (Rev. Chad) Trunkhill of Denison, Iowa; grandchildren Payton Trunkhill and Ainsley Trunkhill, both of Hutchinson, Kan.; nieces and nephew Sharon (Gary) Abernathy, Beverly (Donald Jr.) Prince, Susan (Darrell) Boland of St. Louis, and Eugene (Cheryl) Keckritz of Colorado Springs, Colo.; and many grand- and great-grandnieces and nephews.
He was preceded in death by his parents.
If you so choose, the family suggests memorial contributions be made to Camp Wartburg; Concordia University, St. Paul, Minn.; or Lutheran Hour Ministries, St. Louis.
Arrangements are made with Sunset Cemetery and can be viewed at dignitymemorial.com.