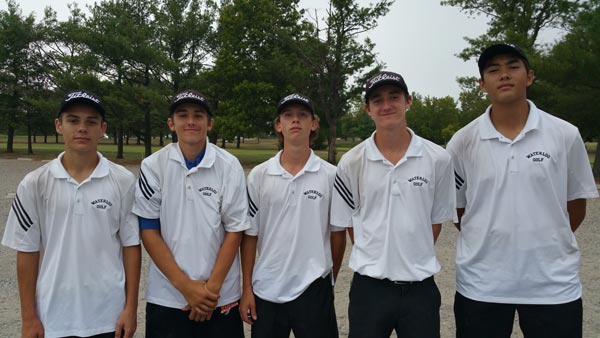 ---
Several local high school golfers, including one team, advanced out of their respective regionals last week and participated in the sectional round Monday. 
When the last putt was tapped in, two Gibault golfers qualified for the state golf tournament this weekend in Bloomington.
The Gibault boys golf team placed second at last Tuesday's Class 1A Okawville Regional, qualifying for the Wesclin Sectional.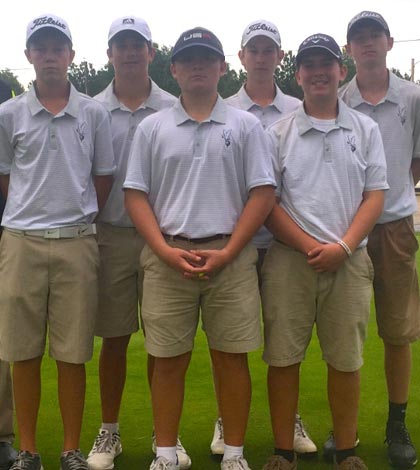 Monday at Governor's Run in Carlyle, Gibault golfers Lucas Herrmann and Zach Heet shot well enough in the sectional to make state. Herrmann shot a 77 and Heet won a three-way playoff to qualify with an 81.
As a team, the Hawks placed fourth in the sectional. Only the top three teams advance to state.
The state golf tourney takes place this Friday and Saturday at Prairie Vista Golf Course in Bloomington.
Other local golfers who competed in the Wesclin Sectional, Valmeyer's Carson Sensel and Adrian Crossin, each shot a 93.
In Class 2A, Columbia golfers Kyle Steve, Jeremy Obregon and Darren Cookson and Waterloo golfers Sam Kreinberg, Tommy Carr, Zane Miller, Tre Wahlig and Kole Kaltenbronn all competed at the Salem Sectional on Monday. None of them advanced to state, however.
It was a competitive sectional round, with 76 as the cut-off score to qualify for state.
"I am already looking forward to next year as I can foresee this team is going to start working to improve over the winter and early spring," Waterloo head golf coach Dave Stites said. "All five (sectional qualifiers) will return next year."
In girls golf action, Waterloo's Remy Heinen, Columbia's Mikaela Kossina and Valmeyer's Lilly Schlemmer all advanced out of the Class 1A Waterloo Regional on Oct. 4.
Schlemmer shot a 79, Kossina shot an 85, and Heinen shot an 87.
None of the three advanced out of Monday's Alton Marquette Sectional.