Area golf teams advancing in postseason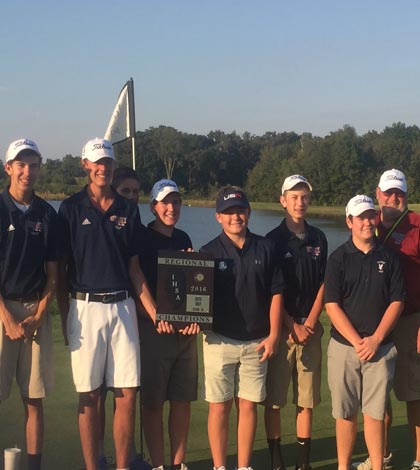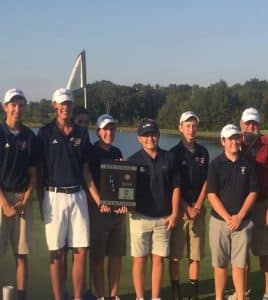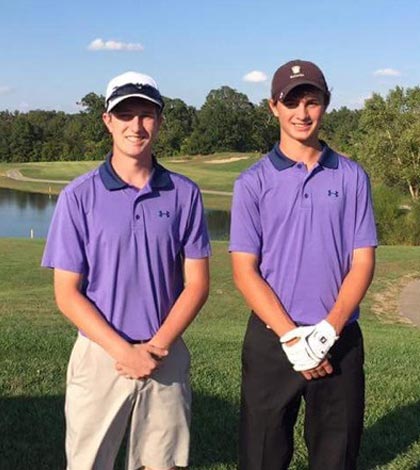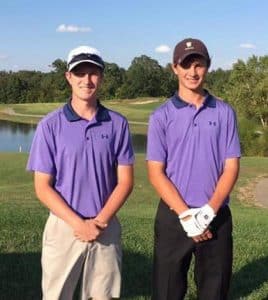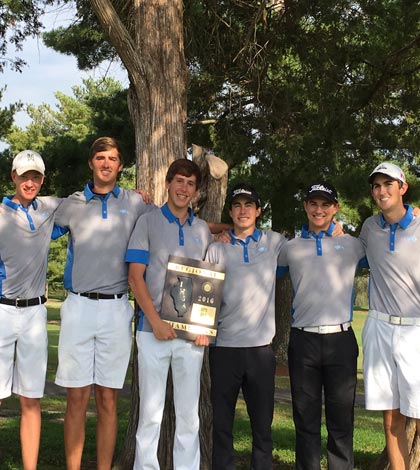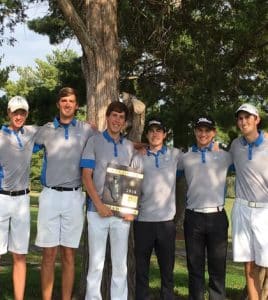 The Columbia and Gibault boys golf teams won regional titles in their respective classes last Tuesday. The Eagles won the Class 2A Mt. Vernon Regional by shooting a 310, which was 11 strokes better than second place Mater Dei.
Columbia was led by Kyle Steve (76), Matt Rachel (77), Nolan Antonini (78) and Andrew Wittenauer (79).
Waterloo's Ryan Stites advanced out of the Mt. Vernon regional as an individual by shooting an 80.
The Hawks won the Class 1A Gibault Regional by shooting a 338, which was seven strokes better than Nashville and Red Bud. Gibault's Zach Heet led all golfers with a 75. He was followed by teammate Alex Dietz (76).
The Columbia and Waterloo golfers competed in the Class 2A Mattoon Sectional on Tuesday. Results were not known at press time.
Gibault competed in the Class 1A Robinson Sectional on Monday, placing seventh as a team.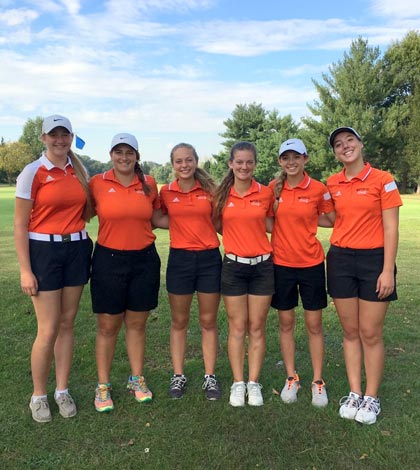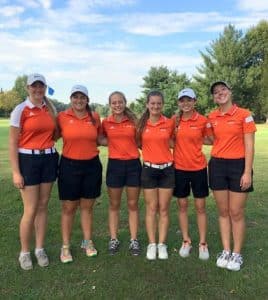 Pictured, the Waterloo High School girls golf team placed second in the IHSA Class 1A Campbell Hill Regional last Wednesday, posting a team score of 356. Nashville won the regional with a score of 340. Waterloo's score is the second best total for 18 holes in school history. Makensy Umscheid placed third overall at the regional with an 80.
The Bulldogs competed in the Salem Sectional on Monday, placing seventh as a team with a 377. Umscheid (pictured at right) placed seventh overall with an 82 at the sectional, advancing to this weekend's state tournament.
Also advancing to Monday's sectional round was Lily Schlemmer of Valmeyer, who shot a 96. The Columbia High School girls golf team placed second to Marquette in the Class 1A Marquette Regional last Tuesday with a score of 381, advancing to the sectional.
Katelyn Jonak led Columbia golfers with a 92. The Eagles placed 10th at the Salem sectional with a team score of 381.