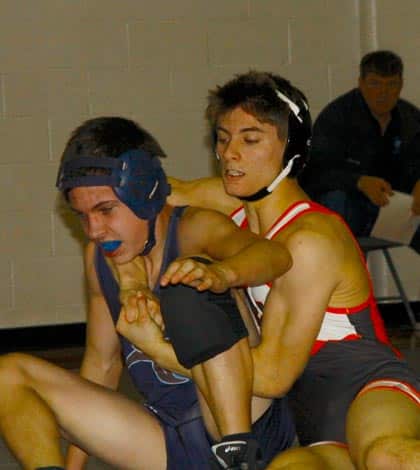 The Waterloo High School wrestling team has gotten off to a solid start to its 2017-18 campaign with some big matches ahead.
The Bulldogs are 6-2 in dual competition following a loss last Tuesday to Althoff.
Waterloo placed eighth out of 18 teams at the recent Civic Memorial Tournament. 
Bryce Kirk (120 pounds) and Dalton Viglasky (145 pounds) each placed first at the tournament. Others placing for the Bulldogs in their respective weight classes were Amear Farag in third place, Michael Aubuchon in sixth place, Glen Cadell in seventh place, and Noah Clark and Caleb Bantz both in eighth place.
Viglasky, who qualified for state last season as a sophomore, is 11-1 so far this season and is currently ranked sixth in the state.
Kirk, a sectional qualifier last season, is 7-1 on the season. 
Waterloo is at O'Fallon on Thursday to grapple with O'Fallon, Belleville East and Carbondale.
The Bulldogs will battle in the Mascoutah Tournament this weekend.