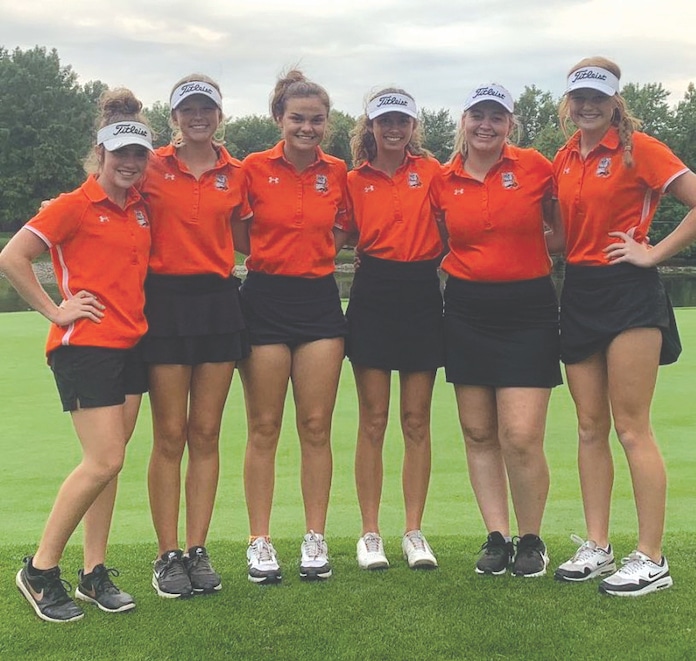 The Waterloo High School girls golf squad continues to impress this fall, posting two more recent match victories.
Last Tuesday, the Bulldogs won a match at Freeburg, shooting a 155 to best Triad, Mascoutah and Freeburg. Triad was the next closest team with a nine-hole score of 177.
Waterloo's Calli Smith was the top overall scorer in the match, shooting a two under par 34. Kami Cooper shot a 39 and Lexi Guerra shot a 40 for the Bulldogs.
On Thursday, Waterloo edged Triad by three strokes, shooting a 164. Jerseyville placed third and Civic Memorial placed fourth.
Waterloo freshman Reese Kite was the top overall scorer this time, shooting a 37. Cooper shot a 40 and Smith shot a 43.
Waterloo also won the Mississippi Valley Conference two-person scramble on Friday. The pairing of Kite/Smith shot a 67, followed by Cooper/Stumpf at 72 and Guerra/Lynn at 77.