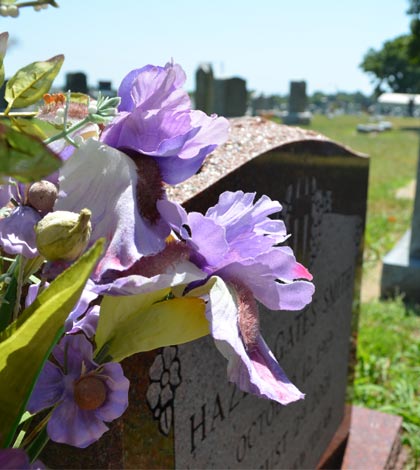 Vera Marie Hofstetter, nee Jerome, 95, of Waterloo, formerly of Cahokia, died June 19, 2014 in Waterloo.
She was born Feb. 4, 1919 in East St. Louis.
Mrs. Hofstetter was a member of Christ United Church of Christ in Dupo.
She was preceded in death by her husband, Arthur J. Hofstetter; and her parents, William and Marie, nee Sauget, Peters.
Surviving are her brother, Marvin Peters of O'Fallon; two sisters-in-law, Arleen Kempf of Waterloo and Elsie Hofstetter of Columbia; and many nieces and nephews.
Visitation took place June 22 at Braun Family Funeral Home in Columbia.
Funeral services took place June 23 at the funeral home.
Interment followed at Bohnemeier Cemetery in East Carondelet.
Memorials may be made to Christ United Church of Christ in Dupo.