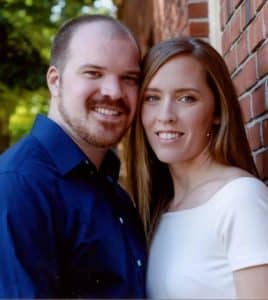 Rick and Marilyn Smith of Waterloo announce the engagement of their daughter, Christen Nicole Smith.
Christen is planning a May 2017 wedding in Columbia to Jonathan Royce Woods, the son of Buddy and Nancy Woods of St. Charles, Mo.
The bride-to-be is a graduate of Waterloo High School, Eastern Illinois University and Saint Louis University School of Law. She is employed at Express Scripts.
The prospective bridegroom is a graduate of Francis Howell North High School and University of Missouri St. Louis with a bachelor's degree in business. He is enrolled in a Master of Business Administration program and will graduate in 2018. He is employed at Express Scripts.