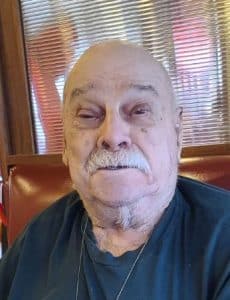 Roger T. Boyer, 90, of Waterloo, died Jan. 21, 2023, in Waterloo. He was born Dec. 24, 1932, in East St. Louis.
Roger was a U.S. Navy veteran and a retired U.S. Postal Service worker.
He is survived by his children Linda Boyer, Pamela (Gary) Ask, and Bruce (fiance Maria) Boyer; grandchildren Ryan Gotto (fiance Cassie), Laurie Hubble, Elizabeth (David) Howe, Christopher (Emilee) Smith, Michael (Debra) Ask, Steven (Cassie) Ask and Michael Boyer (fiance Chelsea); numerous great-grandchildren; sisters Maxine Zucha and Murliene Causey; brother Jule (Karolyn) Boyer Jr.; special friends Dr. Michael Kirk and Paul Brinkmann; nieces; nephews; and cousins.
He is preceded in death by his first wife Mary E. Boyer (nee Lohmann); second wife Mary L. Boyer (nee Holt); parents Jule and Opal (nee Keller) Boyer Sr.; grandson Eric Boyer; sisters Jackie Thrower and Peggy Boyer; and brother Gene Boyer.
Visitation is 1 p.m. until time of service Jan. 28 at Quernheim Funeral Home in Waterloo.
A funeral service will follow at 3 p.m. at the funeral home with Pastor Josh Boyer officiating.
As an expression of sympathy the family prefers memorial contributions to Veteran's Affairs.