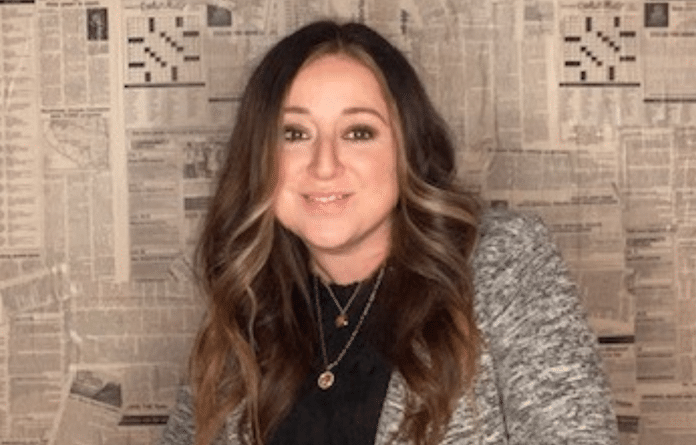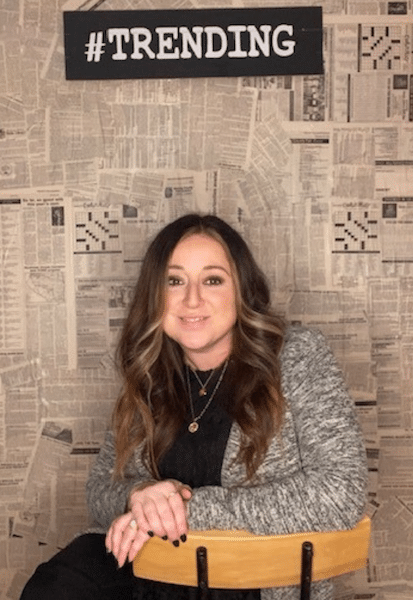 The creator and owner of a Columbia startup recently participated in a competitive docuseries which sets entrepreneurs on the task of standing out among a group of business owners.
Andrea Yochum operates Selfie Studio A, a unique photography studio she described as the first of its kind in Southern Illinois.
"We are a do-it-yourself videography and photography studio," Yochum said. "So, the idea is that you come in with your cell phone – and/or your professional camera, if you'd like. We have 15 backdrops to choose from, and so you use our professional ring lights, and all of the sets are interactive."
While a major part of the business – located at 102 N Main Street – is working with walk-ins who come to use the studio's various sets, they also offer off-site services while serving as a location for birthday parties and other events. The studio also recently added a 360 degree photo booth.
Yochum discussed her experience participating in "The Blox," a sort of reality series currently available to watch on an app of the same name.
The series was started by Beta Blox, a company which offers a variety of services for entrepreneurs hoping to grow their business.
Weston Bergmann is credited as the series' creator as well as founder of Beta Blox. While Yochum said Bergmann has a reputation for helping startups – typically in the tech-world – he is also known for work in reality television, largely on MTV.
"He had this crazy idea to combine the two and basically create a reality TV or a docuseries that's a competitive show for entrepreneurs to go on, and they can be really in any stage of business," Yochum said. "Most of us there were newer."
Yochum, who appears in the series' fifth season, gained an interest in participating after watching the show herself.
She compared the experience of working on the show to being back in college, with rigid housing and curfew retirements for participants.
Each day, according to Yochum, contestants would receive a number of slides from Bergmann introducing them to the concepts which would be discussed later.
The group would then go to the Grid, a communal workspace, where they had the opportunity to talk and network among each other while working on plans for the day.
Around 11 a.m., Bergmann would give a lecture on the topic of the day. Yochum said subjects included fundraising and developing the best copyright for your business.
Contestants then broke up into smaller groups, where they had to put together pitches for their businesses which they would then present to the series' judges, a handful of successful entrepreneurs.
Bergmann would later announce top contestants for the day who would present to the whole group.
Yochum said the entire process involved a point system which ranked each participant, with ranks changing day to day.
She spoke fondly of the overall experience, though she added it was very intense and one of the hardest things she's ever done.
One of the smaller issues Yochum encountered during filming were those contestants who were very interested in hogging the camera – many of whom attempted to advertise their business even though they were asked not to try to show off any merchandise.
A bigger hurdle for Yochum was the imposter syndrome that set in during her time on the show. It took her several days to present in front of the judges even as many folks around her commended her work.
"I just kept having people tell me day after day after day, 'You're killing it, you're killing it,' and then I wouldn't win my pod," Yochum said. "And so you go into this whole place of second guessing. 'What am I not giving them that they're wanting, presentation wise?' or 'Is the selfie studio just not a business, like is this a horrible business idea and this is their way of telling me this?' The self doubt creeped in every day but times 10 because you're being judged every day."
She ultimately ended up presenting on the fifth day, with one of the judges expressing they were hoping to see her.
One aspect of the show which made the experience positive for Yochum was the lack of eliminations.
The overall focus, as Yochum described, was really on sharing how to build and improve each individual's business.
Additionally, the opportunity to get familiar with other entrepreneurs – both contestants and judges – helped provide Yochum with more perspective on what it's like and what it takes to build a startup.
"They're giving you advice, but the whole time they're telling you about all their failures along the way, too," Yochum said. "And so you're like, 'OK, so I'm not crazy for still wanting to go when it's not taking off like I thought it would.'"
That element of connecting with other entrepreneurs was very important for Yochum, who recently started the podcast "Real Stories of Entrepreneurs" with a friend to further offer additional perspectives for those looking to start a business.
Yochum said she got a lot out of her experience on "The Blox." Along with new connections and perspectives, she also received plenty of advice when it comes to how she approaches growing her business in the future.
"It gave me a lot of insight on things to change up of how I'm marketing the business," Yochum said. "Right before going on the show… I was really struggling with 'I need to get people in the studio.' Once people come in the studio, they're like 'This is genius. This is so great.'"
While she recently started the candy store Main Street Sweets to help get people into the front of the studio, Yochum said she has a number of other possible plans to expand Selfie Studio A in the future.
She entertained the possibility of additional locations, though she also hopes for a big part of the business to be selling the concept of a selfie station for businesses to help when it comes to marketing.
Yochum said she was also recently contacted about participating in another season of "The Blox" in June.
For more information on "The Blox," visit betablox.com.