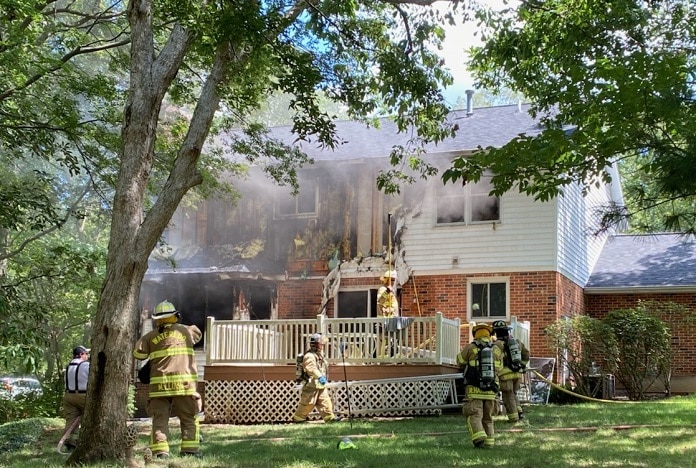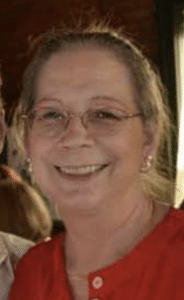 A Waterloo woman died in an early Sunday afternoon house fire, leaving family members to praise her warmth and kindness.
The Waterloo Fire Department responded shortly before 1 p.m. for the report of a structure fire with visible flames at 101 Quail Run at the corner of North Moore Street near the Sterritt's Run subdivision.
When firefighters arrived on scene, the house was fully engulfed. Fire personnel worked to extinguish the blaze, which was under control by about 1:20 p.m.
The fire resulted in extensive damage to the main floor inside and the rear exterior of the two-story structure.
Assisting agencies included the Columbia Fire Department, Monroe County EMS and Waterloo Police Department.
An official from the Illinois State Fire Marshal's Office was requested to the scene, as was an official from the Monroe County Coroner's Office, after a body was located inside.
"During fire suppression, firemen observed a body in the living room of the residence," Monroe County Coroner Bob Hill said.
On Tuesday, Hill identified the deceased as 66-year-old Sharon Ries using dental records. Preliminary results of an autopsy indicate she died as a result of smoke inhalation, Hill said.
The state fire marshal and county coroner's office continue to investigate the cause of the fire and death, he added.
Arrangements are with at Quernheim Funeral Home in Waterloo, with a memorial service to be held at a later date.
To read Sharon's obituary, click here.
She was a 1974 graduate of Gibault Catholic High School.
Neighbors on scene said Sharon's husband Dean Ries was away from home boating or fishing when the fire broke out.
Sharon's sons John and Mark joined her husband in remarking about her life and passing.
"Awesome mom," John Ries told the Republic-Times. "Great person. Loved everyone."
Mark Ries similarly commended his mother's generosity and kindness.
"Would help anybody who needed help," he said.
Mark also recalled one of the family's fonder memories of Sharon: a Tom Petty concert where – through sneaking her name into a raffle multiple times – the Rieses were able to secure Sharon a seat front and center at the venue, much to her surprise.
Mark said Sharon, even after being gifted such an excellent seat for her favorite band, still insisted on giving the other attending family members at least one song in her spot.
"Her favorite band and she could have had the entire thing to herself but yet she still chose to share it," Mark said. "That's the type of person she was."
Dean described the beginnings of his relationship with Sharon – including how the two met in high school but only began dating after they graduated from college and met again at the Maeystown picnic.
They married in 1980, with this coming October being their 42nd wedding anniversary.
"I couldn't have asked for the closest friend I ever had," Dean said.
The Rieses further recalled Sharon for her musical passions and her title as "Bluegill Queen," earned from her ability to catch the fish thanks to her using crickets and worms at the same time.