Emergency personnel responded shortly before 10 p.m. Tuesday to the area of Route 158 at Douglas Road near Millstadt in St. Clair County for a two-vehicle crash that resulted in two fatalities – one of which was a Waterloo woman.
Charges are pending against the at-fault driver in this incident.
The Columbia Fire Department responded with a tanker truck and manpower to block traffic at Route 158 and Triple Lakes Road, assisting the Millstadt Fire Department, MedStar EMS, Millstadt EMS, ARCH Air Medical Services helicopter and police personnel.
That portion of roadway was closed into early Wednesday morning as Illinois State Police conducted its investigation into the crash.
St. Clair County Coroner Calvin Dye Sr. identified the crash victims as Mary Kinsey, 49, of Waterloo, and Daryl Maynor, 63, of St. Louis.
ISP said a white 2004 Chevrolet truck driven by Levi C. Gramlisch, 26, of St. Louis, was traveling west on Douglas Road and disregarded the stop sign at Route 158, striking a black 2020 Chevrolet Equinox driven by Kinsey that was traveling south on Route 158.
Gramlisch was transported to an area hospital for treatment of serious but not life-threatening injuries. Maynor, a passenger in his truck, was ejected during the crash and pronounced deceased at the scene. It is believed alcohol played a role in the crash.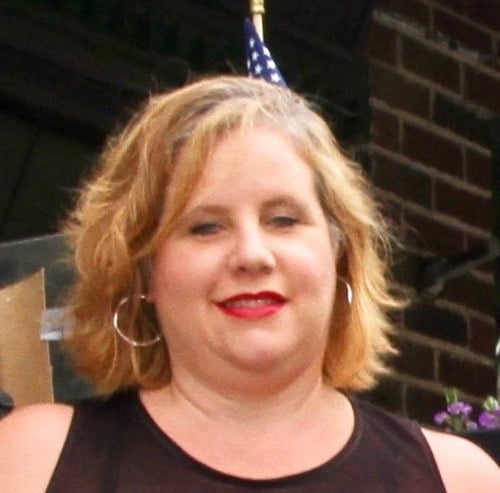 Kinsey was also pronounced deceased at the scene. One juvenile passenger in her vehicle was airlifted by helicopter to a St. Louis hospital for treatment of serious injuries. Two other juveniles in the vehicle declined medical transport.
Kinsey, a single mother of two sons, was an active member of Ss. Peter & Paul Catholic Church in Waterloo.
Read Kinsey's full obituary by clicking here.
A GoFundMe has been created to raise funds for Kinsey's two young sons. To donate, click here.
"Unexpectantly and abruptly, Mary's life on this earth ended on July 12 when a truck failed to stop at a stop sign and struck Mary's vehicle in Millstadt," family friend Lauren Stirnaman Niebruegge wrote on the GoFundMe link. "Mary was killed instantly, leaving her two boys without their beloved mother. As a single mother, Mary worked full-time as a nurse and tirelessly supported her boys, making all of their activities her top priority… Despite her busy schedule, Mary woke early to exercise each morning. She gave her talents generously to support athletics at Ss. Peter & Paul Catholic School as president of the booster club and has served as the chairperson of the Ss. Peter & Paul Church Picnic."