Eagles have eyes on top prize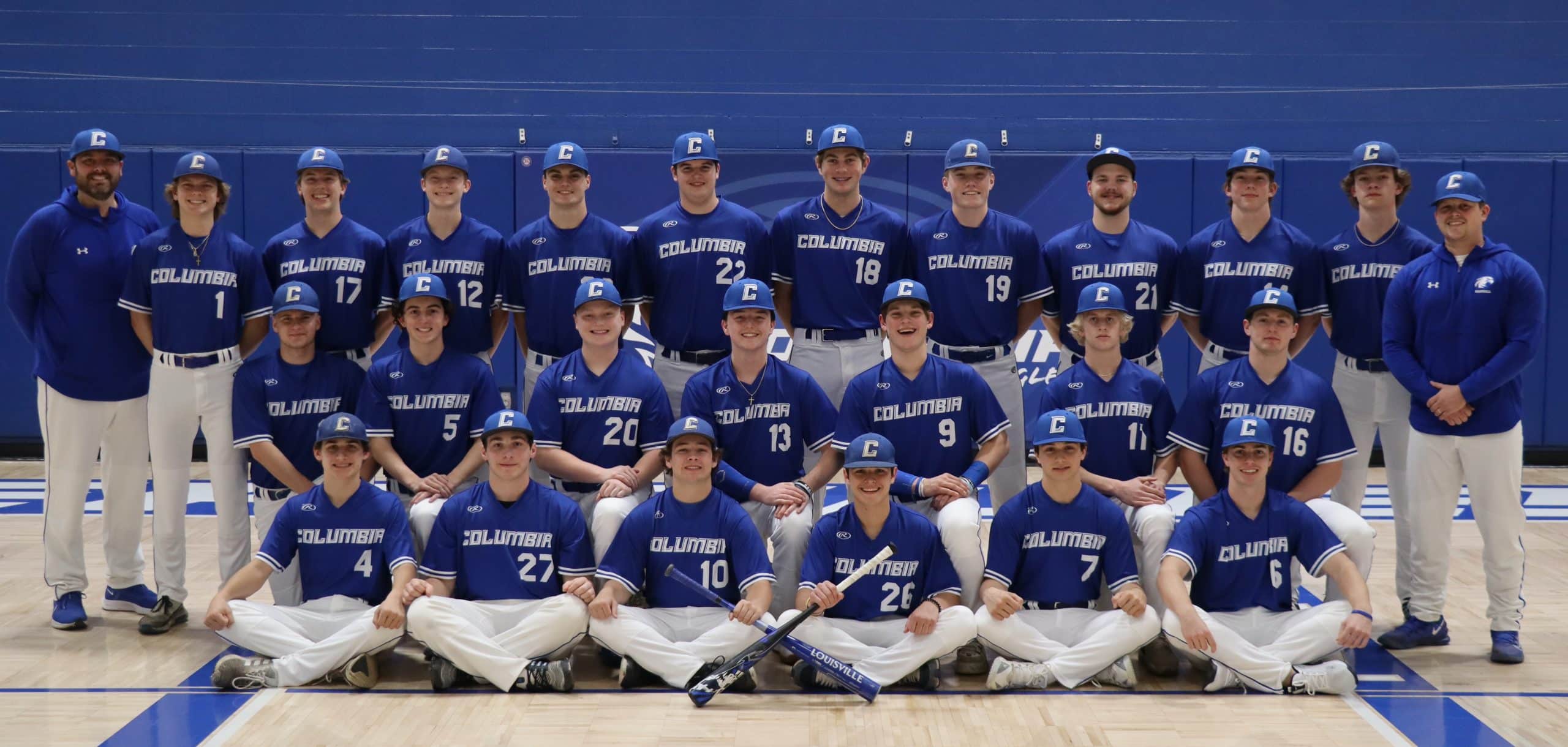 Can the Eagles soar to the top of the mountain this spring after flying so close last year?
That's the main question on the minds of those in the Columbia High School baseball program and all of its fans.
The Eagles, under head coach Neal O'Donnell, finished with a 27-8 record in 2022, won the Mississippi Division of the Cahokia Conference and placed third at the IHSA Class 2A state tournament in Peoria.
A return flight north in 2023 is very much a possibility.
"Coming off of a third place finish last season, expectations are high once again. We return 18 players from last season's team," O'Donnell said. "Coming into last season, I felt that we were a little inexperienced. I feel like we're the exact opposite this season. We have experience at about every position on the field, and we know what we're capable of."
Leading the way for Columbia is hard-throwing 6-foot-2 senior Dom Voegele. He was the winning pitcher in last year's third place game and went 9-3 on the mound with 1.72 ERA and 113 strikeouts in 65 innings.
The University of Kansas commit can also hit. He posted a .393 average last season with 14 doubles, three home runs and 33 RBIs.
Columbia opened its 2023 campaign with a 10-0 win over St. Joseph-Ogden last Wednesday in Edwardsville. Voegele struck out eight over five shutout innings and also homered.
Other seniors expected to be key contributors to Columbia's success include infielders Alex Schreckenberg (.377, 24 RBIs), Drake Wittenbrink (.311, 17 RBIs) and Jack Steckler (.299, 32 runs, 14 stolen bases).
Schreckenberg is a McKendree University commit.
Assisting in mound duties will be junior righty Lucas Riebeling, who went 6-0 with a 0.69 ERA and 37 strikeouts.
"Lucas will likely move into the starting rotation after spending most of last season as our high – leverage reliever," O'Donnell said. "He was really solid for us last season."
Another returning pitcher is righty Porter Fike (2-2, 2.93 ERA), though he is currently injured.
"We're hopeful he will be back for the stretch run," O'Donnell said.
Other returning players include outfielder Reed Drabant – he was injured much of last season – pitcher/outfielder Tyler Rosencrans and catcher Brennan Weik. All are seniors.
Key newcomers to the varsity squad in 2023 include senior pitcher/outfielder Chase Schrader – who transferred from Gibault – as well as junior southpaw Brady Mathews and 6-foot-5 freshman infielder Brody Landgraf.
Schrader pitched 50-plus innings and had 26 RBIs last season for the Hawks.
The 2023 Eagles have their sights on a bigger trophy than the one won last year. With hard work, good health and a little luck, they just might get it.