'Dogs wrestle at sectional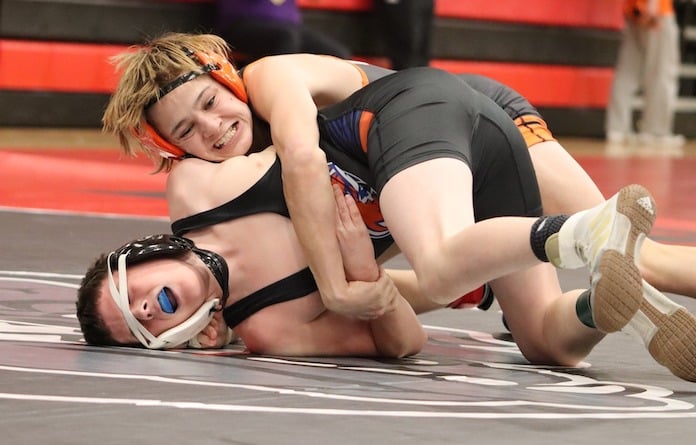 The Waterloo High School wrestling team had six members competing at the Highland Sectional this past weekend. Unfortunately, none of them advanced to the state meet.
Waterloo sophomore Ty Kinzinger (pictured at left, top) wrestles his opponent at the sectional. He finished with a season record of 31-15 in the 113-pound weight class. At right, Waterloo junior Nathan Lloyd grapples with an opponent at the sectional.
Others wrestling in the sectional for Waterloo were Konnor Stephens, Jackson Deutch, Brady Rose and Bladen Sease. Deutch led the team in wins this season with a record of 33-19, with Sease finishing at 32-11. Both are sophomores.