Playoffs for Ice Eagles, Raging 'Dogs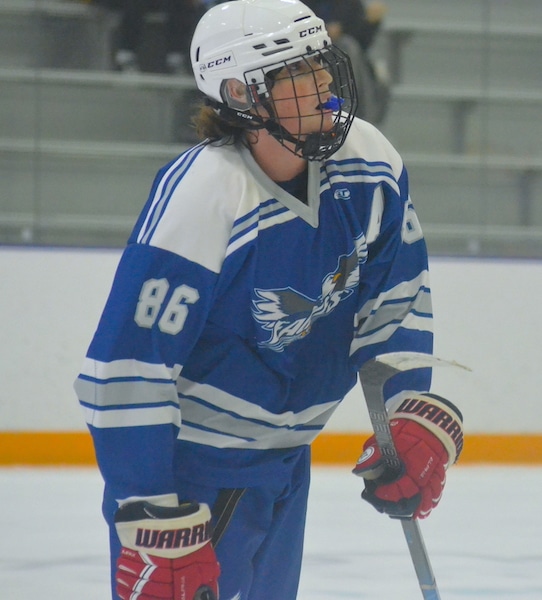 One local team is done while another plays on in the Mississippi Valley Club Hockey Association playoffs.
The Freeburg-Waterloo Raging Bulldogs dropped a best-of-three series against Collinsville to end their season. The Raging Bulldogs lost 3-1 last Monday and 7-2 last Tuesday.
Meanwhile, the Columbia Ice Eagles downed Highland to advance in their playoff bracket. Columbia won 10-5 last Monday and 6-1 last Tuesday. Columbia's Jack Reuss scored four goals and had five assists in the Feb. 6 win.
The Ice Eagles opened a second round series Monday with Alton, winning 5-0. Rece Sanderson netted the first goal and Reuss scored four times in the win.
The series continued Tuesday, with the Ice Eagles advancing after a 5-1 victory over Alton.
Columbia plays Triad in the championship round with the first game Tuesday, Feb. 21, beginning at 8:45 p.m.