Conference kudos for Davis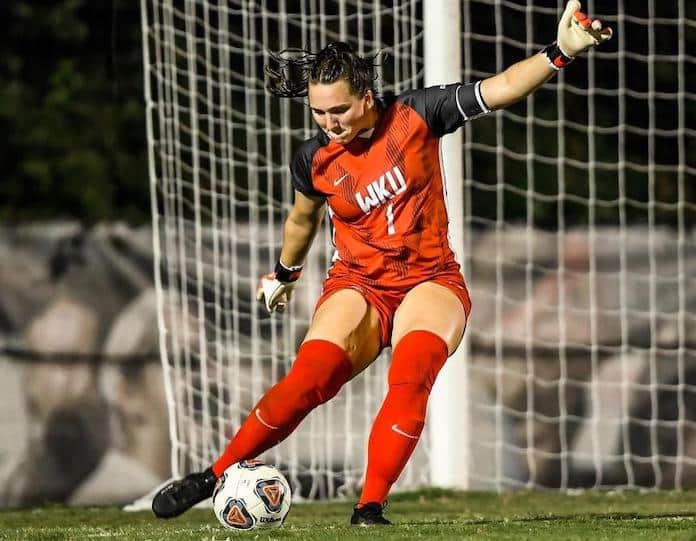 The Western Kentucky University women's soccer squad, featuring a local resident as goalkeeper, recently ended its season.
WKU (6-5-7) fell to host Louisiana Tech (6-10-3) in the first round of the Conference USA Championship in Ruston, La., earlier this month in a 1-0 decision.
Maddie Davis, a former standout goalie for Gibault Catholic High School, had five saves in the match, including a stop in the 81st minute on a quick shot sent to the upper left corner that she stretched to swat away. In addition to being selected to the Conference USA All-Academic Second Team, Davis was named second team All-CUSA this season.
Davis had eight clean sheets on the season, including four in CUSA play. Her eight shutouts were the second most in CUSA and the 31st most in the country. She is a redshirt sophomore at WKU.