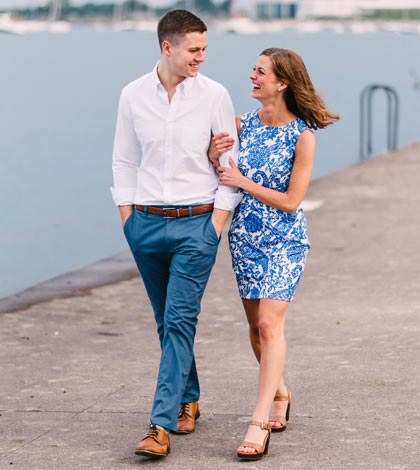 Maris Elizabeth Witry of Park Ridge and Chase Clinebell of Chicago have announced their engagement and upcoming marriage.
The bride-to-be is the daughter of David and Karen Witry of Park Ridge. She is a graduate of Maine South High School, Park Ridge, and the University of Illinois. She is employed as a physical therapist. 
The prospective bridegroom is the son of Jeff and Debbie Clinebell of Waterloo. He is a graduate of Waterloo High School and the University of Illinois. He is employed in the leveraged lending division of BMO Harris Bank.
The couple are planning an October 2017 wedding.