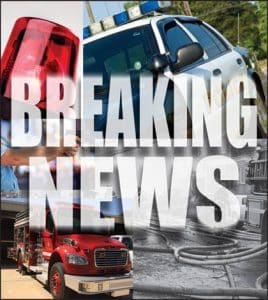 The Columbia Fire Department was requested for the use of its rescue boat to recover a male body located by barge workers on the Mississippi River about 9 a.m. Saturday.
The CFD launched its boat from Luhr's Landing off Levee Road. With the help of tugboat personnel already on the river, the body was recovered from a channel on the river and transported to the Missouri side, where the Missouri Water Patrol assumed the lead on an investigation. A coroner from Missouri was dispatched to the water patrol's boat landing.
The Monroe County Sheriff's Department and Monroe County EMS provided assistance on the call.
On Tuesday, the St. Louis medical examiner's office confirmed that the body recovered about two miles south of the Jefferson Barracks Bridge is that of a kayaker who disappeared in the river Thursday morning in the area of Gasconade Street in St. Louis. His cause of death is pending an autopsy.
Dalton S. Bast, 29, of Iowa, went missing around 4 a.m. Thursday when he fell out of his kayak and didn't resurface. Barge workers on the Mississippi River witnessed the kayaker fall into the river.