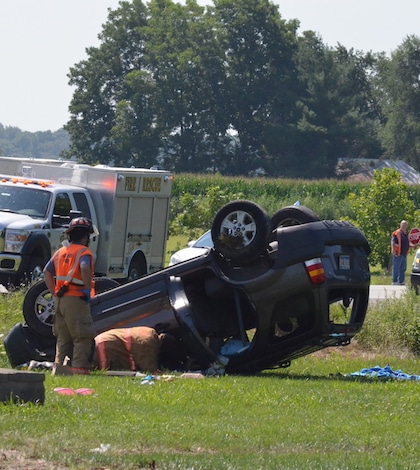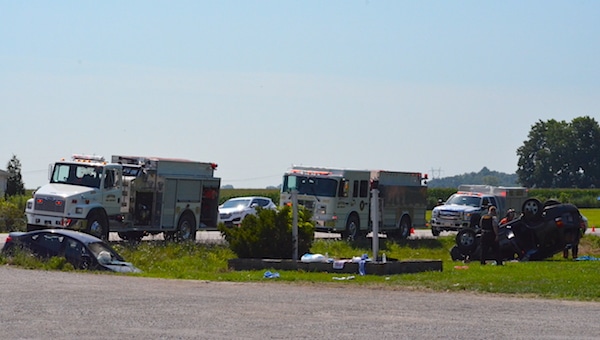 Emergency agencies responded about 10:15 a.m. Sunday to a multi-vehicle crash with injuries on Floraville Road outside of St. Michael Catholic Church at 4576 Buss Branch Road in Paderborn.
According to the St. Clair County Sheriff's Department crash report, a 2006 Ford Escape driven by Stacy Brueggeman of Millstadt, with her two children, ages 4 and 8, as passengers, was traveling south on Floraville Road. Witnesses reported seeing it traveling at a high rate of speed when Brueggeman lost control and her vehicle began to roll, striking a 2010 Hyundai Elantra driven by Taylor Fehrenz as he was stopped waiting to pull onto Floraville Road from the church parking lot.
The St. Clair County Sheriff's Department, Millstadt EMS, Monroe County EMS and Hecker Fire Department all responded to the crash scene.
Brueggeman and her passengers, as well as Fehrenz, were transported to local hospitals with injuries that did not appear life threatening. A female passenger in Fehrenz's vehicle declined transport.
Brueggeman was cited for driving too fast for conditions.