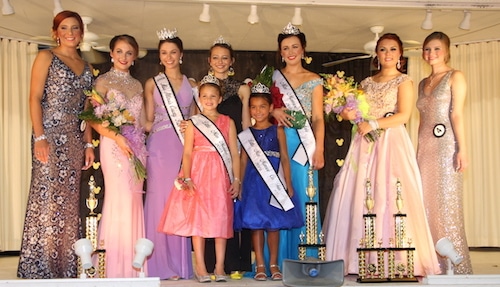 The 2016 Monroe County Fair concluded its opening day Sunday evening with the
Neary is pictured third from right. Bieber is fourth from right.
Lauren Heise was first runner-up to Neary, with Emma Zika chosen as both second runner-up and Miss Congeniality.
Read more on the pageant in Wednesday's issue of theRepublic-Times newspaper.
For more photos from the event, click here.
For a printable schedule of all fair events, visit the award-winning Republic-Times website by clicking here.