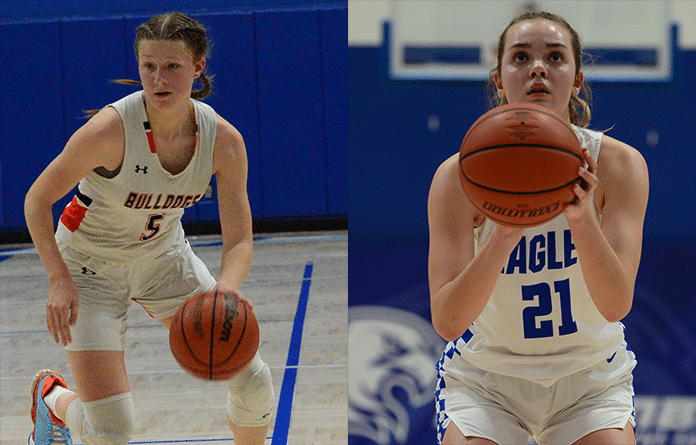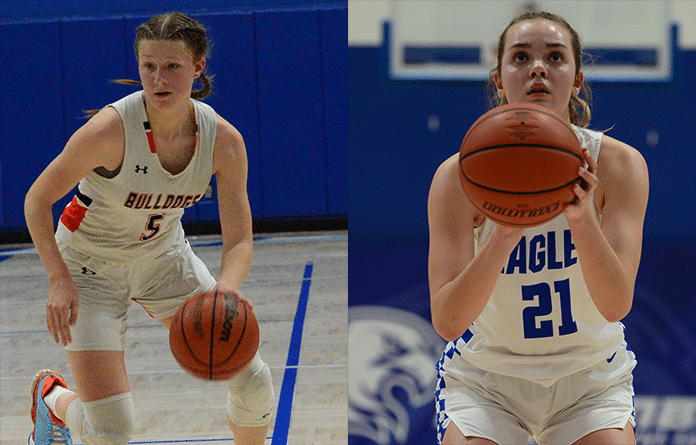 Two legendary local high school girls basketball standouts received state recognition last week for their performances this season.
Waterloo High School senior Norah Gum, who is one of the top players in program history, made two all-state lists.
Columbia High School senior Karsen Jany, a multi-sport star with high career marks in girls hoops, also received statewide acclaim.
Gum was named as an honorable mention on the 2022-23 Illinois Associated Press Class 3A all-state girls basketball team, as voted on by a statewide panel of sportswriters and broadcasters.
She received the same AP honor last season.
In addition, Gum was named to the Illinois Basketball Coaches Association Class 3A All-State Third Team.
Gum, who has committed to playing college hoops at Missouri S&T upon her graduation this spring, averaged 20.4 points, 9.7 rebounds and 1.8 steals per game this season to lead the Bulldogs.
A multi-year all-conference selection in the Mississippi Valley Conference, Gum was MVP of the holiday hoops tournament earlier this season at WHS.
The 6-foot-tall Gum finished her WHS hoops career with 1,565 points (second all-time), 859 rebounds (second all-time), 132 assists (seventh all-time) and 161 steals (second all-time).
Jany was selected as an IBCA all-state honorable mention in Class 2A following a stellar senior hoops campaign for the Eagles.
She was MVP of the Candy Cane Classic played at Gibault Catholic High School and received another all-conference selection in the Mississippi Division of the Cahokia Conference.
Jany averaged 17.4 points, 6.8 rebounds and 2.71 steals per game this season.
A four-year starter, she finished her CHS hoops career with 1,363 points and 225 steals – both second all-time in program history.
Jany has also starred in volleyball and softball for the Eagles. This past fall, she received all-state recognition in volleyball.
But it's softball that Jany will pursue at the next level. She recently signed a letter of intent to play softball at Saint Louis University, which competes in NCAA Division I athletics.
In fact, Jany also received all-state recognition in that sport last season – making her an all-state athlete in three sports while at CHS.