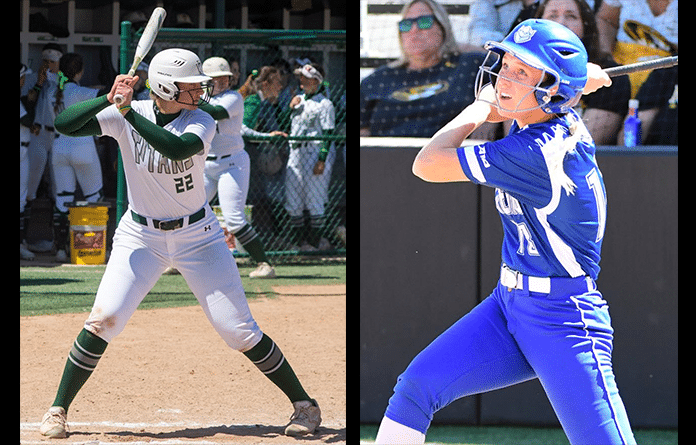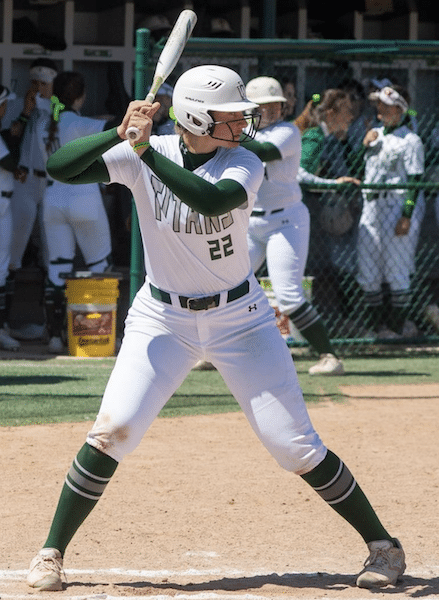 The tradition of rich local softball talent is evidenced by the number of young women playing the sport at various levels of college.
Here's a roundup of former high school softball standouts playing this spring on college diamonds.
In NCAA Division I, Waterloo High School graduate Jane Kaniecki is a sophomore for Saint Louis University, primarily playing first base. In 16 games, Kaniecki is hitting .304 with three doubles, a triple and five runs for the Billikens (4-12).
At Eastern Illinois University, Columbia's Aryn Henke is hitting .263 in 16 games as a junior outfielder with six runs scored for a squad that is 9-9 in the early going. She previously played at John A. Logan College.
In NCAA Division II, Waterloo's Taylor Downen is a senior catcher for Quincy University and leads the team in hitting at .375 in 18 games with a home run and 10 RBIs. Her teammate is Valmeyer's Chelsea Hooker, also a senior. She's played in two games for the Hawks (8-10).
Lexi Touchette, a Columbia High School grad, is a senior infielder at Maryville University. She's hitting .286 in 13 games with a home run and seven RBIs for a squad that is 12-10.
Red Bud's Sophia Koesterer is a junior pitcher at McKendree University (10-5), but has not yet seen action this spring.
Another CHS grad, Calli Wibbenmeyer, is a graduate student at Rockhurst University. She's hitting .300 in four games with a home run for a squad that is 3-10.
Dupo High School graduate Megan Brown is a fifth year senior at the University of Missouri-St. Louis (5-7), where she is hitting .212 with six runs in 12 games and is 0-4 in the pitching circle with a 4.71 ERA in 16-plus innings. She previously played at Southern Illinois University Carbondale.
In NCAA Division III, Columbia's Ava Khoury is enjoying her sophomore campaign at Illinois Wesleyan University (2-4). The 6-foot-2 first baseman is hitting .294 in six games with two home runs and five RBIs.
Another Dupo native, MyKenzie Kloess, is a senior first baseman at Monmouth College (2-3). She is hitting .500 in four games with two doubles.
Gibault grad Melissa Bernal is a sophomore pitcher for Greenville University (2-0). She is 1-0 with a 0.00 ERA and two strikeouts in three innings.
At Illinois College (2-3), Julia Drake of New Athens is 1-2 with a 2.33 ERA in 18 innings pitched.
Columbia's Kaitlyn Bearley is a freshman infielder for the Mississippi College for Women (5-3). In four games, she is hitting .333 with an RBI.
Waterloo's Skyler Barker is a senior who plays first base and outfield for the University of Health Sciences and Pharmacy in St. Louis. She has played in both of the team's games this season.
At the junior college level, Waterloo's Maddie Davis has two hits and two runs in four games played as a freshman shortstop at Southwestern Illinois College (2-2).
Valmeyer High School grad Aspen Schmidt is a freshman pitcher/outfielder at Kaskaskia College (7-5). She has played in two games and made one pitching appearance.