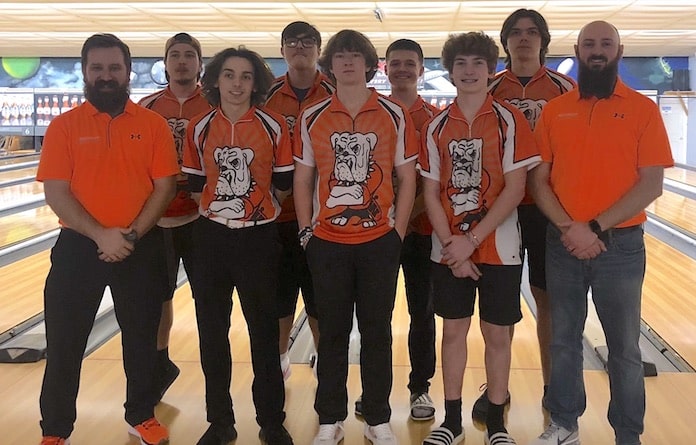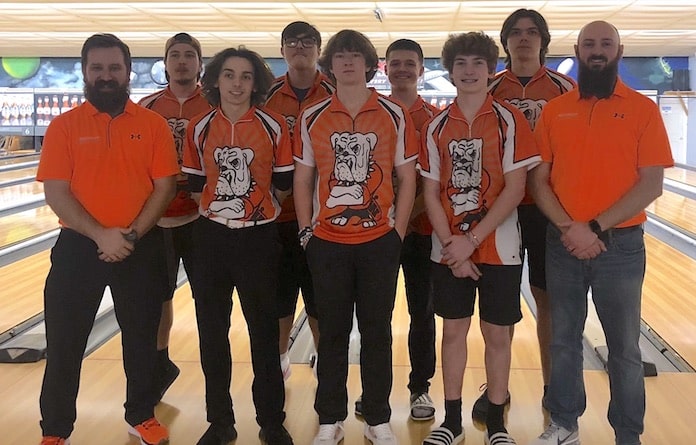 The Waterloo High School boys bowling squad placed second in the IHSA Columbia Regional at West Park Bowl this past Saturday to qualify as a team for the sectional taking place this weekend.
The Bulldogs finished just eight pins behind regional champion Belleville East and were led by sophomore Makyah Hamilton's six-game score of 1,323 (220.5 per game average). That was just two pins behind the first place individual bowler.
Other top bowlers for Waterloo at the regional were senior Adam Griest with a score of 1,310 (218 per game average) and senior Carson Harwell with a score of 1,263 (210.5 per game average).
Waterloo will compete this Saturday at Camelot Bowl in Collinsville for a chance at qualifying for the IHSA state tournament set for Jan. 27-28 at St. Clair Bowl in O'Fallon.
The Bulldogs advanced to state last season.
Other local bowlers advancing to this Saturday's sectional were Columbia's David Komen and Matthew Fulton – both seniors – and Dupo junior Matt Hofer.
Komen posted a regional score of 1,204 (206.6 per game average.
Fulton rolled a 1,233 (205.5 per game average).
Hofer rolled a regional score of 1,234 (205.6 per game average).