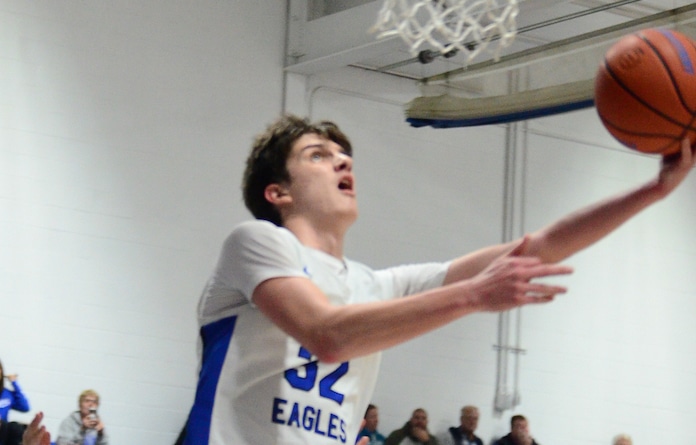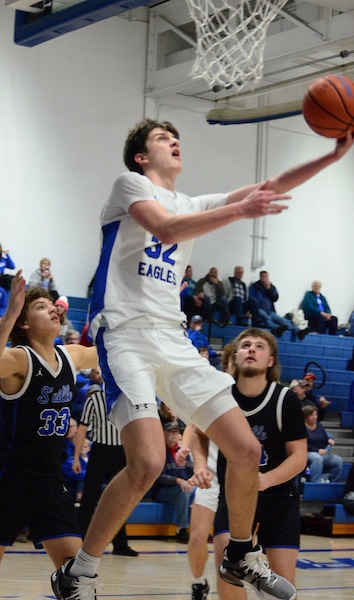 It's win or go home for local high school boys basketball squads as regional play is underway.
Gibault opened Class 1A regional play Saturday with a home game against Lebanon, winning 87-27.
Leading the way for the Hawks was senior Kaden Augustine with 40 points – giving him 1,000 career points at Gibault. He's averaging nearly 17 points per game this season.
Next up for the Hawks was a Wednesday night contest against Father McGivney at Dupo. Gibault won 67-43 behind a career-high 27 points from 6-foot-3 junior Gavin Kesler. Hudson Blank added 19 points and Augustine scored 17.
Gibault (26-7) will play 7 p.m. Friday in the regional final at Dupo against Lovejoy for a berth in Tuesday's Hardin-Calhoun Sectional.
Gibault ended its regular season with a 47-41 loss Thursday at home to Marquette. Augustine scored 15 points for the Hawks.
Kesler is averaging 15 points per game and senior Kameron Hanvey averages 9.5 points and 2.3 steals per contest.
In other Class 1A regional play, Valmeyer (9-19) ended its season with a 56-46 loss Saturday at Maryville Christian. The Pirates led 26-23 at halftime but just couldn't hold on.
Harry Miller scored 16 points in his final game for the Pirates. The senior averaged 20.4 points per game this season.
Last week, Valmeyer won 67-66 in overtime last Wednesday at Roxana. Aiden Crossin scored 29 points to lead the Pirates.
Valmeyer suffered a 62-48 loss Thursday at Maryville Christian to close out the regular season. Miller scored 18 points and freshman Luke Blackwell added 12 points and 10 rebounds for the Pirates.
Also in Class 1A, Dupo (3-17) ended its season with an 84-30 loss Saturday at Lovejoy in a first round regional contest.
In Class 2A, Columbia (28-4) opened regional play Wednesday against a sizzling hot Red Bud team in Sparta. Despite Red Bud making it close with a 23-16 run in the fourth quarter, the Eagles won 59-50. 
Dylan Murphy led the way with 19 points and 13 rebounds for Columbia, which faces Pinckneyville at 7 p.m. Friday in the regional final.
The winner advances to Tuesday's Pinckneyville Sectional.
On Thursday, Columbia was outscored 19-12 in the fourth quarter at Breese Central in a 48-46 heartbreaker to conclude the regular season.
Both squads are ranked among the top in the state in Class 2A.
Murphy scored 16 points for the Eagles. The 6-foot-7 senior is averaging 18 points per game and is shooting 45 percent from three-point range this season.
Other top scorers for Columbia are senior Jack Steckler and sophomore Sam Donald, both at 13 points per game.
In Class 3A, Waterloo (8-24) dropped a 58-51 game at Highland on Thursday to close out the regular season.
The Bulldogs opened Class 3A Mascoutah Regional play Wednesday against Centralia, falling 66-49. Wyatt Fink, a senior, scored 27 points in his final game for Waterloo.
Alex Stell, a 6-foot-9 sophomore, led the Bulldogs this season at 13.6 points and 10.3 rebounds.