Ice Eagles in hockey finals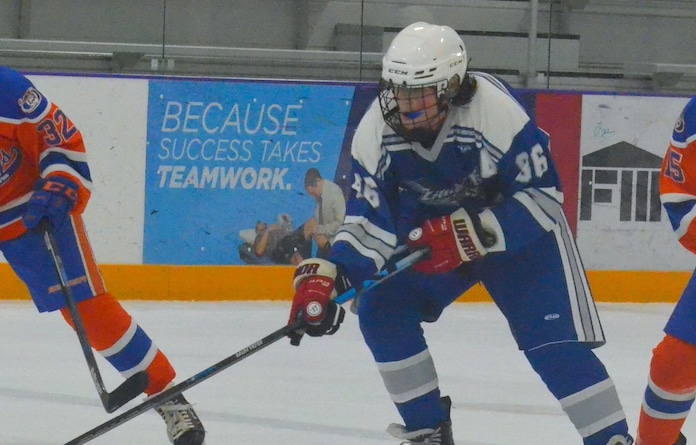 The Columbia Ice Eagles are playing in the Mississippi Valley Club Hockey Association Varsity 1A playoffs and have advanced to the finals.
The MVCHA 1A playoffs included all teams not qualifying for the top six postseason spots.
After defeating Highland in two straight games in the first round, Columbia also swept Alton in two straight.
The Ice Eagles won 5-0 last Monday with Rece Sanderson netting the first goal and Jack Reuss scoring four times.
The series continued last Tuesday, with the Ice Eagles advancing after a 5-1 victory over Alton. Reuss scored three more goals in that win. Sanderson notched three assists.
Columbia plays Triad in the best-of-three championship round, with the first game taking place Tuesday night in East Alton. Columbia won 6-2 behind three more goals from Reuss.
Game two is set for 8:45 p.m. Thursday in East Alton.
Game three, if needed, takes place at 7:35 p.m. Monday in East Alton.