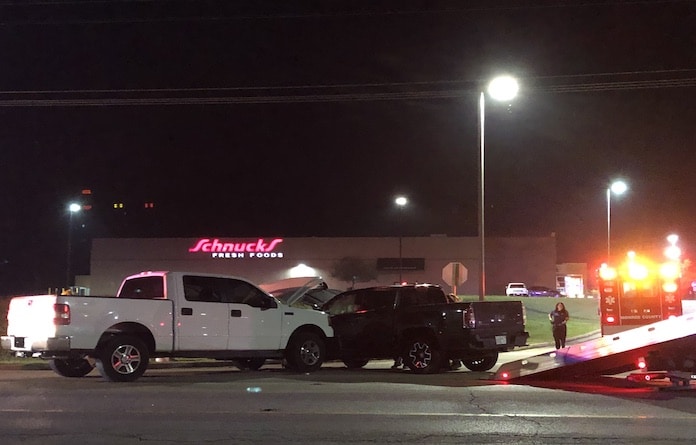 Emergency personnel responded about 9:50 p.m. Wednesday to a two-vehicle crash with road blockage on North Market Street at the entrance to Schnucks in Waterloo.
Waterloo police and fire department personnel responded along with Monroe County EMS.
The vehicles involved were a black GMC Canyon and a white Ford F-150.
The driver of the Ford, Donna Oleson of Waterloo, was cited for failure to yield turning left.
The driver of the GMC was Brett Ivers of Waterloo.
No injuries were reported.